Are you interested in elevating your candle making experience? Look no further than essential oils. These natural extracts are not only popular in aromatherapy, but they can also enhance the fragrance and ambiance of your candles. In this article, we will explore the benefits of using essential oils in candle making and how they can take your creations to a whole new level.
Before diving into the world of essential oils for candle making, it is important to understand what they actually are and how they are extracted. Essential oils are highly concentrated plant extracts that capture the essence or aroma of different botanicals. They are obtained through various methods such as steam distillation, cold pressing, or solvent extraction. Each extraction method yields different qualities and scents, giving you a wide range of options to choose from for your candles.
Aromatherapy enthusiasts will be pleased to know that essential oils can do more than just provide pleasant scents. They also have therapeutic properties that can promote relaxation, improve mood, alleviate stress, and even aid sleep. By incorporating essential oils into your candles, you can create an immersive sensory experience that not only delights the nose but also enhances overall well-being.
Now that we have established the potential benefits of using essential oils in candle making, let's dive deeper into their nuances and explore how they interact with wax. Stay tuned as we embark on a fragrant journey through the world of essential oils and uncover all there is to know about enhancing scent throw, selecting the right fragrances, and ensuring safety in creating your very own aromatic masterpieces.
Understanding the Basics
Essential oils are highly concentrated plant extracts that are known for their potent fragrances and therapeutic properties. They are derived from various parts of plants, including the leaves, flowers, bark, stems, and roots. The extraction process typically involves methods such as steam distillation or cold pressing, which allow the volatile compounds in the plant material to be captured in liquid form.
Methods of Extraction
Steam Distillation: This is the most common method used for extracting essential oils. It involves passing steam through the plant material, causing it to release its volatile compounds. The steam is then condensed, resulting in a mixture of water and essential oil. The water and oil are separated using a separator or decanter.
Cold Pressing: This method is primarily used for obtaining essential oils from citrus fruits such as oranges, lemons, and grapefruits. The peel of the fruit is mechanically pressed to release the essential oil present in its glands.
Solvent Extraction: In this method, a solvent such as ethanol or hexane is used to extract essential oils from delicate flowers or plants that do not yield much oil through other methods. The solvent dissolves the essential oil from the plant material, and then it is evaporated to obtain pure essential oil.
Quality and Purity
The quality of essential oils can vary depending on factors such as the plant source, cultivation methods, extraction techniques, and storage conditions. It is important to choose high-quality oils that are pure and free from additives or synthetic fragrances when using them for candle making.
When shopping for essential oils, look for reputable suppliers who provide detailed information about the sourcing, testing processes, and purity of their products. Essential oils should ideally be stored in dark glass bottles away from direct sunlight and heat to maintain their potency.
Understanding how essential oils are extracted and ensuring their purity will help you create candles that not only emit beautiful fragrances but also offer therapeutic benefits. In the next section, we will explore how essential oils can enhance candles with aromatherapy.
Unleashing Aromatherapy
Aromatherapy is the practice of using natural scents to promote well-being and improve mood. Essential oils, which are concentrated extracts from plants, are commonly used in aromatherapy due to their therapeutic properties. When it comes to candle making, adding essential oils to your wax can take your creations to a whole new level by infusing them with delightful fragrances that have the potential to enhance relaxation, reduce stress, and uplift your spirit.
Essential oils have been used for centuries for their aromatic and healing properties. They are derived through various extraction methods such as steam distillation or cold-pressing, which help retain the natural compounds found in plants. Each essential oil carries unique characteristics and benefits, making them perfect for customizing candles based on desired effects.
The use of essential oils in candles can provide an array of benefits beyond just adding pleasant scents to your space. Certain oils like lavender or chamomile have calming properties that can help relieve anxiety and promote better sleep. On the other hand, citrus oils like lemon or orange can create a refreshing ambiance that boosts energy and improves focus. By incorporating specific essential oils into your candles, you can create an atmosphere that caters to your needs and preferences.
| Essential Oil | Properties/Benefits |
| --- | --- |
| Lavender | Calming, promotes relaxation and sleep |
| Lemon | Energizing, improves focus and concentration |
| Eucalyptus | Refreshing, clears nasal congestion |
| Patchouli | Grounding, relieves stress and anxiety |
| Peppermint | Invigorating, aids in digestion and relieves headaches |
The combination of essential oils with the flickering flame of a candle creates a unique sensory experience that can have a significant impact on mood and emotions. As the heat from the flame activates the essential oils, their aromatic molecules are released into the air, filling the space with delightful scents and therapeutic benefits.
Whether you want to create a relaxing atmosphere for a spa-like experience or an uplifting ambiance for increased productivity, essential oil-infused candles can help you achieve your desired goals.
Finding the Right Fragrance
When it comes to candle making, finding the right fragrance is crucial in creating a delightful and enticing product. Essential oils offer a wide range of options for adding fragrance to your candles, each with its own unique benefits and characteristics. Let's explore some popular essential oil options that can elevate your candle making experience.
Citrus Essential Oils
Citrus essential oils, such as lemon, orange, or grapefruit, are beloved for their bright and refreshing scents. They can add a zesty and invigorating aroma to your candles, perfect for energizing spaces or creating a lively atmosphere. Citrus oils are also known for their uplifting properties that can help boost mood and relieve stress.
Floral Essential Oils
If you're looking to create a romantic ambiance, floral essential oils like lavender, rose, or jasmine are excellent choices. These delicate and sweet scents can evoke feelings of relaxation and tranquility. Floral fragrances are popular for creating a soothing environment or for those who enjoy the calming effects of aromatherapy.
Woody Essential Oils
For a more earthy and grounding scent, woody essential oils such as cedarwood, sandalwood, or patchouli are ideal options. These rich and exotic aromas can add depth and warmth to your candles, creating an inviting atmosphere. Woody fragrances are often associated with relaxation and meditation practices.
Herbal Essential Oils
Herbal essential oils like peppermint, eucalyptus, or rosemary can provide a refreshing and rejuvenating experience. These invigorating scents can enhance focus and concentration while promoting clarity of mind. Herbal fragrances are commonly used in home offices or study areas.
It's important to note that the quality of essential oils greatly influences the overall fragrance of your candles. Always choose high-quality, pure essential oils from reputable sources to ensure a satisfying scent. Experiment with different combinations and explore the wide range of essential oils available to find the perfect fragrances for your candle making projects.
The Science Behind the Scent
Understanding the Chemistry
When it comes to creating scented candles, understanding the science behind how essential oils interact with wax is key. Essential oils are composed of volatile organic compounds (VOCs) that are derived from plants through various extraction methods. These VOCs are responsible for the distinct aroma of each essential oil. When a candle is lit, the heat causes the wax to melt, releasing these aromatic compounds into the air.
The Role of Volatility
The volatility of essential oils plays a significant role in how they interact with wax. Volatility refers to how quickly a substance evaporates. Essential oils with high volatility will evaporate faster, which means their scent will be released more quickly when the candle is burning. Conversely, essential oils with low volatility will evaporate more slowly, resulting in a longer-lasting scent.
Candle Wax and Solubility
Another important factor in the interaction between essential oils and wax is solubility. Essential oils have different levels of solubility in different types of wax. For example, soy wax tends to have better solubility with essential oils compared to paraffin wax. This means that when using soy wax, the essential oils are more likely to disperse evenly throughout the candle.
It's worth noting that certain waxes may also affect the scent throw or intensity of an essential oil fragrance. This is because some waxes have higher melting points than others, which can impact how much fragrance is released when the candle is burned. It's important for candle makers to consider these factors and experiment with different combinations of essential oils and waxes to achieve their desired scent outcome.
Safety First
Using essential oils in candle making can add a beautiful aroma to your creations. However, it is important to prioritize safety and follow guidelines when incorporating essential oils into your candles. By taking the necessary precautions, you can ensure a safe and enjoyable candle making experience.
Choosing High-Quality Essential Oils
When selecting essential oils for your candles, it is crucial to choose high-quality products. Look for oils that are pure and 100% natural, as synthetic or adulterated oils may not provide the desired fragrance or could even pose health risks. Opt for reputable brands that specialize in essential oils to ensure you are getting a safe and authentic product.
Diluting Essential Oils
Essential oils are highly concentrated and should be diluted before adding them to your candle wax. This helps prevent any potential skin irritation or allergic reactions when the candle is burned. A common dilution ratio is 1 ounce of essential oil per pound of wax, but this can vary depending on personal preference and the specific oil being used. Always refer to the manufacturer's guidelines for recommended dilution ratios.
Testing for Safety
Before creating a large batch of scented candles, it is advisable to conduct a small test by making a single candle with the chosen essential oil. This allows you to observe any potential issues such as excessive smoke, discoloration, or wax pool disturbances that may occur when burning the scented candle.
Safety Precautions
It is important to practice caution when working with essential oils in candle making. Keep these safety precautions in mind:
Work in a well-ventilated area to avoid inhaling excessive amounts of essential oil vapors.
Avoid direct contact with concentrated undiluted essential oils as they can cause skin irritation.
Store your essential oils out of reach from children and pets.
Keep away from open flames or heat sources, as essential oils are flammable.
When adding essential oils to melted wax, do so slowly and mix thoroughly to ensure even distribution.
By following these precautions and guidelines, you can safely enjoy the benefits of using essential oils in candle making. Remember to prioritize safety at all times and create beautiful scented candles with peace of mind.
Combining Essential Oils
One of the most exciting aspects of using essential oils in candle making is the ability to create unique aromas by combining different oils. By experimenting with various oil combinations, you can customize your candles to suit your preferences or create signature scents for special occasions or events. Here are some tips on how to effectively combine essential oils to create captivating aromas for your candles:
Start with a Plan: Before diving into the world of blending, it's helpful to have a clear idea of the fragrance profile you want to achieve. Consider the mood or atmosphere you want to set with your candle and the emotions or memories you want it to evoke. This will guide your selection of essential oils and ensure that they work harmoniously together.
Choose Complementary Scents: When combining essential oils, it's important to consider their fragrance families and notes. Oils within the same family often blend well together, creating a cohesive aroma. For example, citrus oils like orange, lemon, and grapefruit can be combined for a refreshing and uplifting scent. On the other hand, pairing floral scents like lavender, rose, and jasmine can create a romantic and soothing ambiance.
Experiment with Ratios: Finding the perfect balance between different essential oils may take some trial and error. Start by blending equal parts of each oil and then adjust the ratios based on your desired outcome. Remember to start small when testing new combinations so that you don't waste precious oils if the blend doesn't turn out as expected.
Take Note of Intensity: Some essential oils have stronger scents than others, so it's crucial to consider their intensity when blending them together. Oils such as peppermint or eucalyptus tend to be more potent compared to delicate florals like chamomile or geranium. Be mindful of overpowering fragrances that may dominate the blend and consider using lighter oils as accents to add depth and complexity.
Keep Track of Your Recipes: As you experiment with different combinations, it's helpful to keep a record of your recipes. This will allow you to replicate successful blends in the future or make adjustments if needed. By documenting your creations, you can create a catalog of fragrances that you can refer back to whenever inspiration strikes.
By combining essential oils, you have the opportunity to unleash your creativity and craft candles with captivating and unique aromas. Experimenting with different oil combinations allows you to tailor your candles to suit any occasion or create one-of-a-kind scents for personalized gifts. So go ahead, let your imagination run wild, and discover the endless possibilities of blending essential oils for candle making.
Essential Oils vs. Fragrance Oils
When it comes to choosing the right scent for your candles, you may find yourself pondering whether to use essential oils or fragrance oils. Both options have their own advantages and it ultimately depends on your preferences and specific needs.
Essential oils are natural aromatic compounds extracted from plants through methods such as steam distillation or cold pressing. They are highly concentrated and contain the pure essence of the plant, resulting in a more authentic and therapeutic fragrance. Essential oils come in a wide range of scents, from floral and citrus to woody and herbal, allowing for endless possibilities when creating unique aromas for your candles.
On the other hand, fragrance oils are synthetic compounds that aim to replicate specific scents. These oils often contain a combination of natural and synthetic ingredients to achieve a desired fragrance. Fragrance oils offer a vast selection of scents that may not be possible with essential oils alone, including complex blends and unique seasonal aromas.
To help you decide which option is best for your candle making project, here is a breakdown of some key factors to consider:
Scent Authenticity: If you value using natural ingredients and want a more genuine aroma, essential oils would be the better choice. Fragrance oils may provide a wider variety of scents but they may not have the same level of authenticity.
Strength and Longevity: Essential oils tend to have a lighter scent throw compared to fragrance oils. However, they can still provide enough aroma when used at higher concentrations. Fragrance oils typically have stronger scent throw and longevity, making them ideal for those who prefer stronger-smelling candles.
Cost: Essential oils can be more expensive than fragrance oils due to their extraction process and purity. If you are on a tight budget or plan on making large quantities of candles, fragrance oils may be the more cost-effective option.
Ultimately, the choice between essential oils vs. fragrance oils comes down to personal preference and the desired outcome for your candles. Some candle makers even choose to combine both options, using essential oils for a natural touch and fragrance oils to enhance the scent throw. Experimentation is key in finding the right balance and creating the perfect aroma for your handmade candles.
Tips and Tricks
When it comes to candle making, one of the key considerations is how to maximize the scent throw and longevity of your candles. Fortunately, essential oils can play a significant role in achieving this goal. By following some tips and tricks, you can enhance the aromatic experience of your candles and ensure that the scent lingers for longer periods of time.
One important factor to consider is the quality of the essential oils you use. Choosing high-quality oils will not only result in a stronger and longer-lasting fragrance but also ensure that you are getting the true benefits of the plant's aromatic compounds. It is recommended to purchase essential oils from reputable suppliers who conduct thorough testing and provide detailed information about their sourcing methods.
Another tip for enhancing scent throw is to use essential oil blends. By combining different oils, you can create complex and unique aromas that have a greater impact on our senses. Experimenting with various combinations can lead to delightful surprises, so don't be afraid to get creative. Just remember to start with small amounts when blending, as some oils have strong scents that can easily overpower others.
To improve the longevity of your candles' fragrance, consider incorporating certain techniques during the candle-making process. One effective method is called "scent anchoring." This involves adding a small amount of essential oil or fragrance oil at a lower temperature during the pouring process. This technique helps anchor the scent to the wax, allowing it to release gradually as the candle burns.
In addition, using proper candle containers can also contribute to scent longevity. Opt for containers with lids or covers that can help retain the aroma when not in use. This prevents unnecessary evaporation of the essential oils and ensures that their fragrances are preserved until they are ready to be enjoyed.
| Tips | Tricks |
| --- | --- |
| Choose high-quality essential oils from reputable suppliers. | Experiment with blending different essential oils to create unique aromas. |
| Add a small amount of essential oil during the pouring process to anchor the scent. | Use candle containers with lids or covers to preserve the fragrance when not in use. |
By following these tips and tricks, you can enhance the scent throw and longevity of your candles, allowing you and others to enjoy their captivating aromas for longer periods of time. So, embrace the power of essential oils in candle making and elevate your aromatic experience.
The Final Verdict
While essential oils have become increasingly popular in various industries, including skincare and aromatherapy, their use in candle making has also gained significant attention. This section will evaluate the overall benefits of using essential oils in candle making and highlight why they are a preferred choice for many candle makers.
One of the primary benefits of using essential oils in candle making is the natural fragrance they provide. Essential oils are derived from plants, flowers, fruits, and other botanical sources, resulting in a wide range of captivating scents. Unlike synthetic fragrance oils, which can contain harmful chemicals, essential oils offer a safe and natural way to add scent to your candles.
Another advantage of using essential oils is their therapeutic properties. Many essential oils have been found to promote relaxation, reduce stress, improve mood, and even alleviate certain health conditions when diffused into the air. When used in candles, these beneficial properties can help create a soothing and calming atmosphere for enhanced well-being.
Furthermore, essential oils allow for endless creative possibilities when it comes to blending scents. With countless options available, candle makers can experiment with different combinations to create unique and personalized aromas for their candles. This not only adds a touch of artistry to the candle making process but also enables individuals to tailor the scent experience to their preferences or specific purposes.
| Benefit | Description |
| --- | --- |
| Natural Fragrances | Essential oils provide a safe and natural way to add scent to candles, unlike synthetic fragrance oils. |
| Therapeutic Properties | Many essential oils have stress-reducing and mood-enhancing properties that can create a calming atmosphere when used in candles. |
| Creative Blending Opportunities | The wide range of essential oil options allows for endless possibilities in creating unique and personalized aromas for candles. |
Conclusion
In conclusion, incorporating essential oils into your candle making process can truly elevate your experience and create a unique sensory journey for yourself and others. The benefits of using essential oils are vast, from their natural and therapeutic properties to their ability to enhance the aroma and ambiance of your candles.
By understanding the basics of essential oils, including how they are extracted and their interaction with wax, you can make informed choices when selecting the right fragrance for your candles. Whether you prefer citrusy scents like lemon or orange, floral aromas such as lavender or rose, or earthy fragrances like eucalyptus or sandalwood, there is an essential oil option that will suit your preferences.
It is important to prioritize safety when using essential oils in candle making. Following precautions and guidelines is crucial to ensure that you handle these potent substances properly. Additionally, experimenting with different combinations of essential oils can help you unleash your creativity and create unique aromas that will captivate your senses.
While fragrance oils may offer a wider range of scents, they often contain synthetic ingredients that may not provide the same therapeutic benefits as pure essential oils. By choosing to use essential oils instead, you can reap the holistic advantages such as stress relief, relaxation, and improved mood.
Frequently Asked Questions
Are essential oils better for candle making?
Essential oils can be a great option to use in candle making, but whether or not they are better depends on personal preference and the specific qualities desired in a candle. Essential oils are highly concentrated plant extracts that can provide various aromas and potential therapeutic benefits. They often offer a stronger scent compared to synthetic fragrance oils, and some people find that essential oil candles have a more natural and authentic fragrance.
However, it is important to note that essential oils tend to have a higher price point than fragrance oils, and their scents may not always translate well into candle form. Ultimately, the choice between essential oils and other options comes down to individual preferences and the desired results.
What essential oils are safe for candle making?
When it comes to choosing safe essential oils for candle making, there are a few factors to consider. First and foremost, it's important to ensure that the essential oil you plan to use is suitable for skin contact as well as for being heated or burned. Some common examples of safe essential oils for candle making include lavender, eucalyptus, lemon, peppermint, orange, chamomile, and grapefruit.
These oils typically have low risk of causing skin irritation or adverse reactions when properly diluted in the wax base of the candle. However, it's crucial to do thorough research on each specific oil before using it in candle making as certain essential oils may have restrictions or precautions due to their chemical composition or potential allergenic properties.
Is it safe to put essential oils in a candle?
In general, it is safe to put essential oils in candles when used appropriately with proper precautions. However, there are some important considerations to keep in mind. Firstly, essential oils should always be properly diluted before adding them to the melted wax during candle making process.
This helps ensure that the concentration of the oil is suitable for use and prevents any potential skin irritations or sensitivities from undiluted contact. Additionally, it's crucial to follow recommended usage guidelines provided by reputable sources or suppliers, as each essential oil may have its own specific safety recommendations. While essential oils can enhance the scent and potential therapeutic benefits of candles, it's important to use them responsibly and in line with guidance from experts in order to create a safe product.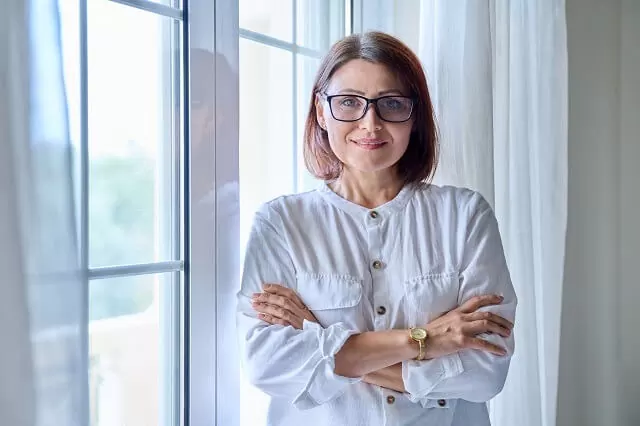 Welcome to my candle making blog! In this blog, I will be sharing my tips and tricks for making candles. I will also be sharing some of my favorite recipes.