Introduction to candle card making
Candle card making is a fun and creative way to bring your own flair and style to greeting cards. You can use painted, stamped, or printed images in combination with waxed paper, adhesive sheets or even melted candle wax! The possibilities are endless.
Candle card making is often seen as a unique way to make sure the recipient of a card feels special. Not only do they get a handmade card from you but it's also something that the recipient can keep forever. With the right materials, anyone can personalize their cards to make them stand out from all others.
There are many different types of candle cards that can be created with various techniques used. For example, you could use paint chips and candle wax to form letters or symbols on the enclosed card and then add stickers or markers for added embellishment. You could also create small pictures by etching away parts of the waxed paper sheet with a knife or using melted bits of coloured wax to create scenes.
The most popular technique used in candle card making is embossing. This involves pressing a design into wax paper with heated stylus tools so as to give it texture and 3-D effects when viewed from different angles. Other popular techniques include painting with coloured ink, applying melted wax over previously printed designs and blending any colour into existing designs for an ombré effect. The options are endless!
Materials Needed
In order to create a beautiful candle card, the following materials will be needed:
– Blank white cardstock (alternative option: plain pastel colored cardstock)
– Ruler
– Craft knife
– Pencil
– Glue Stick
– Large tealight candle (alternative option: votive or other larger sized candles)
– Patterned Paper in coordinating colors and/or textures
– Decorative elements such as embellishments, stickers, die-cuts, trim, and ribbon
– Optional " additional crafting supplies such as glue dots, adhesive foam squares, double sided tape
Steps to Making a Candle Card
1. Start by gathering your supplies: one tea light candle, card stock (or any other desired material/sturdy pipe cleaner to wrap around it and secure in place, glue gun and glue sticks, double-sided tape, scissors, and embellishments such as rhinestones or glitter if desired.
2. Cut your card stock into a rectangular shape " you can either draw it first or fold/cut the edges for a nice even finish! Lay the cardstock flat on top of a hard surface.
3. Next, attach the tea light on to the cardstock with a hot glue gun. If needed use double sided tape or pipe cleaner pieces to create an extra secure bond between them (this will help ensure your candle stays put!). Make sure that the flame of the candle is slightly elevated on the cardstock so it won't burn through the material when lit.
4. Now begin decorating! Add embellishments like rhinestones or glitter in fun shapes and patterns to add visual interest and pizzazz to your candle card design.
5. Finally, add any sentiment you'd like such as "Happy Birthday!" or "You're The Best!" You can write this directly onto the paper or opt for something more sophisticated like printing out words onto vellum paper or stamping the sentiments onto thicker cardstock!
6. Secure all of your elements together with a hot glue gun if needed, then tie it off with ribbons or twine for an extra special touch and display your created masterpiece however you please – lean against a mantlepiece, place inside a frame – get creative!
Creative Ideas
One creative idea to spice up a candle card would be to add a small clay sculpture of the candle. This could be placed on top of the card, or even inside the card with a window that opens up when it is opened. Or another idea would be to paint various colors and shapes onto the card with either regular paint or water color paints. You could also create an outline of the candle in glitter or sequins to give it an extra sparkle effect. Another option would be to use thin strips of colored paper cut into flame-like shapes and attach them behind the candle for added dimension. Additionally, you could use stencils for tracing around leaves and branches for additional decorations on the card. Finally, incorporate stamps with phrases related to candles and add ribbon around the edges of the card for an extra decorative touch. Photos from other creators can provide further inspiration on how cards can be designed creatively.
Finishing Touches
When finishing your candle card, it is important to ensure that all wax and other materials have cooled completely. This will help ensure the longevity of your card, as well as an overall smooth finish. You can check this by gently touching the wick " it should feel slightly cool to the touch.
Once you have confirmed that everything has cooled off, it is time to start applying any embellishments such as jewels, ribbons or glitter before adding a final coating of clear protective wax sealer on top. To further make sure that your card looks perfect, you may also want to use a place mat or hot pad if you plan on carrying the card around after it has been completed. This will keep the candle from transferring any heat unto the table or surface it is set upon.
Finally, troubleshooting any issues you may encounter along the way can be accomplished easily with just a few items. First and foremost you need to make sure that there is sufficient wick in order for burning purposes; check this periodically while working by burning a piece of scrap wax and adjusting accordingly until desired size/height is achieved. If bubbles form while pouring the wax into your molds simply wait until they dissipate as they normally pop on their own without needing intervention. Lastly, proper ventilation is always recommended when creating items like these due to fumes from smoke and heated materials which could irritate breathing patterns " so make sure there's enough airflow happening when melting waxes!
Conclusion
Making a candle card is an easy and enjoyable craft for all ages. One can achieve the perfect results of a beautiful and unique candle card after following simple steps. First, one should select or draw their desired design on a white or light-colored cardstock. Carefully trace the design using markers, paints, stickers, or any other art supplies desired. Make sure the drawing fits within the size of the cardstock. When coloring in a patterned area, it's important to alternate between shading and filling in sections so that the entire picture accurately represents the original design and looks balanced. Once complete, seal it with decoupage glue to give an added shine or protection to your candle card.
When making any kind of handmade cards, it is essential to properly store and handle them for preserving its beauty for longer time. Ensure that you store them sealed in a box away from sunlight and moisture. Prior to handling the cards make sure that your hands are free from soil as dirt particles can damage decorative items like candles cards if handled carelessly.
The same technique used for creating one type of card allows for creativity when making different types as well! All sorts of handmade cards can be created by varying papers, art supply designs and folding shapes into delightful three-dimensional designs such as pop-up cards or even gift boxes with integrated cards! With a little bit of practice and imagination, anyone can create beautiful pieces suitable for expressing love to someone special or just showing appreciation coming straight from your own heart!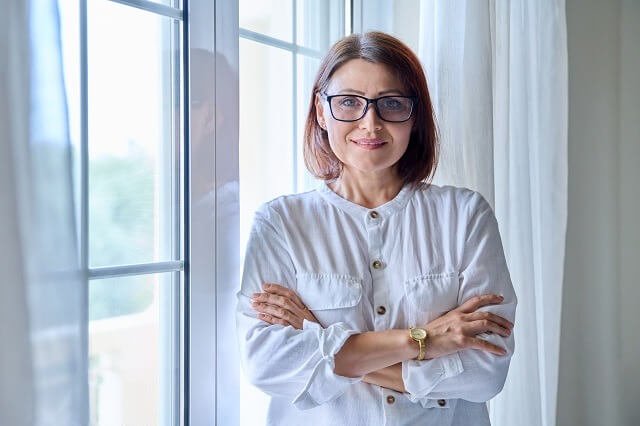 Welcome to my candle making blog! In this blog, I will be sharing my tips and tricks for making candles. I will also be sharing some of my favorite recipes.