Introduction
One potential student of an online candle making course is Mary, who has always wanted to make her own candles but hasn't had the time or access to courses that teach the skill. She saw an advertisement for an online course and decided to give it a try. The course taught her how to properly select wicks and containers, what waxes and fragrances work best together and how to properly prepare a candle so that it would burn safely & evenly. After completing the course, Mary now takes orders from friends and family, in addition to selling her creations at craft fairs. With the skills gained through the course, she has been able to increase her income while enjoying something she genuinely loves doing.
Benefits of Taking an Online Candle Making Course
Taking an online candle making course can provide a number of advantages compared to in-person classes. Firstly, online learning makes it possible to access lectures and resources from virtually anywhere"all you need is an internet connection. This allows individuals who may not be able to attend physical classes due to location or other commitments the opportunity to learn the skill. Additionally, you can watch the same lecture numerous times, allowing learners more time to process what they are learning and get a better understanding of it. Moreover, online courses tend to be much more reasonably priced than in-person classes as there are generally no additional costs for learning materials or travel. As well as this, online courses can often allow for more flexibility in terms of timings, meaning that those with busy lives can find a slot that fits their schedule best and work around their commitments. Finally, many online courses allow for student collaboration which can be incredibly beneficial and encouraging for those learning a new skill or hobby.
Finding a Quality Online Course
1. Start by researching candle-making online courses. Visit websites specializing in providing instructions and information on making candles, such as candlemaking.com or craftycandles.com. Read customer reviews and ratings to gain insight into the respective quality of different courses available, including cost and course content.
2. Make a list of potential options with links to their respective sites and comprehensive information pulled from your research, then narrow down your search based on specific criteria that meet your needs.
3. Select a handful of courses you are interested in taking and read through all course descriptions thoroughly to ensure you understand what each entails before committing to any one purchase.
4. Contact the teachers or sites offering courses if you have any questions or need clarification on how the course will be taught, the schedule for completing it or materials you'll need so that you can make an informed decision about which option is best for you.
5. Compare costs between different online candle-making businesses taking into account additional fees such as shipping charges or billing concerns such as subscription rates versus a one-time fee to help determine the best value for your particular budgeting goals.
6. Reduce your choices to a select few, then review customer feedback provided by users of the courses so that you can get an idea of how real people felt they benefited from their experiences before committing to any single choice moving forward with registration requirements or purchases associated with each prospective course selection
What to Look for in a Course
Course
Content:
Price:
Duration:
Comparison Chart
Course A Course B Course C
Content : Candle Making 101 Content : Advanced Wax Content : All You Need to Know About Candle Making
Price : $79.99 Price : $97.99 Price : $39.99
Duration : 2 weeks Duration : 6 Weeks Duration : 1 Month
Considerations for Selling Candles
When starting a candle making business, it is important to understand the local laws and regulations related to selling candles. Depending on the location, businesses may need proper permits and/or paperwork in order to legally sell products such as candles. It is also important to be aware of any zoning laws that pertain to business operations. When selecting a location for a business, any zoning laws should be taken into account; failure to comply with these laws could result in expensive fines or even revocation of a permit or license.
In addition, there may also be rules and regulations regarding specific types of candles, such as those made with scented waxes or those designed for special occasions. In some areas of the country, it may even be necessary to obtain approval from relevant authorities before being allowed to sell certain types of candles at certain locations. Therefore, potential candle makers must ensure that they are familiar with any applicable rules and regulations before starting a candle-making business.
Supplies for Success
Candle making is an enjoyable and lucrative business venture that can be easy to start and run from home. Online courses offer a great way to learn the basics of candle making- from how to choose the right wax and wicks, the proper way to pour your candles, and how to combine elements to create different scents. To ensure that your handmade candles are of the highest quality, it's important to use the best materials available. To help you get started on the right foot, you'll need access to reliable sources for quality materials so you can make your candles with confidence. Below are some recommended suppliers for candle-making supplies:
For wax: Soy Wax Depot offers all natural soy waxes in range of temperatures and yields that is ideal for candle makers of any level.
Wicks: Candle Wicks by GT provides premium cotton wicks in various sizes that work well with most paraffin or soy waxes.
Fragrances: Fragrances by Stacey has an extensive selection of essential oils and professional grade fragrance oils in a variety of scents suitable for any candle projects.
Dyes: Aloha Bay offers natural dyes powered from plants such as annatto seed, paprika, safflower petals and turmeric root that can be used to color your candles without any synthetic ingredients .
Containers: Eroma Candles supplies high quality glass containers for pillar or votive candles at affordable pricing.
Tools & Techniques
Finishing touches such as labels, tags, and packaging are a key element of candle making business operations that can add an extra level of professionalism and impact customer satisfaction. Labels are small adhesive stickers that are attached to the actual candle vessel or product packaging and can list important information like instructions, scent details, company logo or contact information. Tags may also be used to provide additional information, but unlike labels tend to not be permanent fixtures on the candle material itself. These could contain a general description of the product line or special offers from your business. Packaging is also crucial for many reasons such as protecting the candle container from potential damage and providing customers with an aesthetically pleasing presentation for gifts and presentation purposes. When designing packaging consider materials made from sustainable resources or options that can be reused by customers rather than plastic wrap or excess paper that will likely just get thrown away once it's opened. Additionally, include helpful graphics or information that guests may need when using candles safely such as where to put out once they're finished burning. All these small but impactful details help complete the customer experience and make sure your candles stand out among competitors!
Growing Your Business
When growing your candle making business online, digital marketing is key. Taking advantage of digital marketing strategies will help you to get more visitors to your site and turn those visitors into customers. Here are some tips for utilizing digital marketing to grow your candle making business:
1. Utilize SEO strategies by creating keyword-rich content that is shareable on social media networks. Also consider using search engine optimization (SEO) tools such as Google Analytics and Yoast SEO, to optimize your website and drive more organic traffic.
2. Leverage social media channels such as Instagram, Pinterest, Facebook, or YouTube. Try to create visually appealing content that will draw in an audience and post regularly so you can build relationships with your followers over time.
3. Take advantage of email campaigns through platforms like MailChimp or ConvertKit " utilize custom automation sequences that can nurture new leads while engaging existing customers to promote loyalty. Also use segmentation within emails according to past purchases and customer data so you can send targeted messages tailored specifically for their needs!
4. To boost conversions also consider creating an ecommerce website that has a user-friendly design with fast loading speeds"this way it will prevent potential buyers from abandoning carts due to slow page load times
Conclusion
Step 1: Research the Profitability of Candle Making – Before starting a candle-making business, research the market for the sale of candles and the general profitability of candle making. Learn about pricing and what types of candlemaking techniques are popular.
Step 2: Create a Sales Platform – A sales platform is necessary to reach customers online or in stores. Consider creating an online store, registering your business with an ecommerce platform such as Etsy, or creating a vendor profile at local boutiques and shops.
Step 3: Buy Candle Making Supplies – Invest in quality supplies that you'll need to make your candles including wicks, waxes, mold material or other materials required to make your specific candles. If possible shop around for high quality products at competitive prices in order to maximize profit margins.
Step 4: Construct Advertisements – Design & place advertisements on social media platforms and within traditional newspapers, radio or TV outlets if applicable. Advertise with influencers who list your product (home decor bloggers) for extra exposure as well.
Step 5: Develop a Networking Plan – Network regularly within the candle making industry by attending craft shows as well as following up with customers who have provided feedback on particular products that they've purchased from you in the past.
Step 6: Constantly Improve Quality & Design – Make sure to stay up-to-date with customer trends; modify designs periodically so that customers don't associate your brand with just one look or feel for too long; adjust accordingly after testing customer feedback on more recent designs implemented in order to further optimize sales numbers and popularity levels of your product line overall.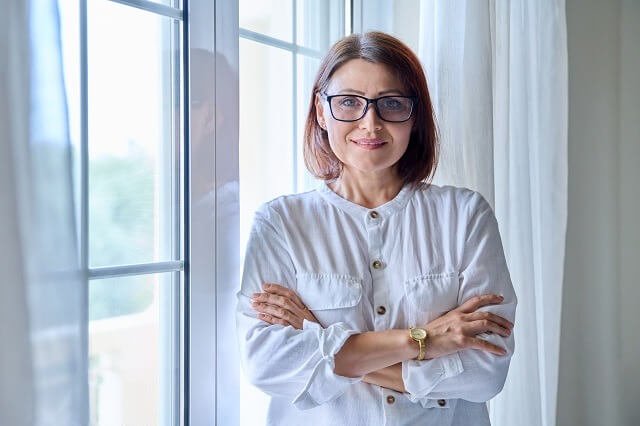 Welcome to my candle making blog! In this blog, I will be sharing my tips and tricks for making candles. I will also be sharing some of my favorite recipes.