Introduction
Candle Making Kits are a great gift for anyone interested in making their own candle creations. They come in a variety of styles, with varying levels of difficulty and many options to choose from including waxes, molds, wicks, fragrances, and decorations. CandleMaking Kits provide an opportunity for creativity and unique design options that cannot be found elsewhere. The kits are perfect for all skill levels, so even those who have not made candles before can create amazing pieces with the right supplies.
There are several types of Candle Making Kits available; each containing different supplies specific to your project. For beginners, there may be a starter kit that includes waxes such as paraffin or soy, wicks and pre-made molds. An advanced Kit can include specialized containers like glass jars and tins along with various additives such as colorants or scents to infuse more character into a candle. Additionally, premium kits may contain tools such as thermometers and melting pots for melting wax – both essential for successful candle making results!
Aside from providing the ease of having all your material needs in one purchase, many of these kits come with instructions on how to create basic designs or guidance on experimenting with more intricate styles. With some practice under your belt, you'll be able to explore many new techniques and produce remarkable results. You can also find helpful guides online or attend local workshops offered by professional candle makers to get creative ideas freely shared among peers!
What to Look for When Choosing the Perfect Candle Making Kit Gift
When shopping for a candle making kit gift, there are a few things to consider. First, it is important to make sure that the materials included in the kit are quality supplies. Look for items such as soy wax, beeswax, essential oils, and lead-free cotton wicks. This will ensure that the candles produced will be safe for burning and of high quality.
Next, make sure to read through the instructions provided with the kit to ascertain if the recipient has sufficient knowledge or assistance from experienced candle makers to pull off their project. It is also wise to look at how many different scents can be produced using the supplied materials " this will ensure an enjoyable experience for those using the gift. Lastly, look out for additional elements such as containers or glassware which can add an even more impressive finish to your finished creations. These extras can take an ordinary project from simple to stunning!
Popular Scent and Color Options in Candle Making Kits
Candle making kits make the perfect gift for a variety of occasions, from birthdays to holidays. Whatever the occasion you can find the perfect candle making kit to suit your needs.
Candle making kits give users an array of options when it comes to scent and colour. The kits typically come with a selection of essential oils, fragrances and waxes. Some include dyes or pigments so users can choose their favourite colours to complete their projects. There are many different types of wax which can be used, such as soy wax and beeswax, that provide unique burning qualities depending on what type is used in the kit. Individuals who prefer natural scents may opt for essential oil-based fragrances like lavender, rosemary or peppermint while those who want something sweeter might choose fruit-scented scents like strawberry or apple. In addition, blends of multiple fragrances are available such as floral/citrus and outdoor/fresh scents. With so many options in scent and colour combinations, everyone can create a unique candle that suits their personal preferences!
Step-by-Step Guide to Crafting the Perfect Candle from a Kit
The Candle Making Kit Gift presents the perfect opportunity for anyone to get creative and craft their very own candle. Whether it's a special occasion or simply an afternoon of fun, this kit makes creating a unique and stylish candle easy!
To begin, gather all the necessary supplies from the gift kit, which likely includes wax, wicks, dyes (optional), and molds. Make sure you have enough work-space and read all safety instructions before getting started.
Once everything is prepped, heat up a double boiler to melt down the wax in the upper pan until it's clear. Using measuring spoons or cups, add either a spoonful or cupful of dye of your choice to ensure a bright color in your finished product – but be careful not to over saturate! You can also mix-up colors by playing around with your dyes here.
When your wax has reached 200°F (93°C), tamper off any loose string from the wicks, put them in the mold & make sure that they are secure within your chosen shape (ie: hearts for valentines day). Place dipped end into melted wax for about two minutes before removing & setting aside to dry – you'll want to note how long for accurate record keeping so you can use that timing again next time! Finally place finished wicks into pre-made candles & pour the now hot liquid into each one. Allow up to 10 hours for candles to cool completely before attempting removal from mold.
With just a few simple steps, you can make brand new custom candles that fit perfectly with any occasion. For best results complete project on flat surface when using molds or containers that seal tightly as these are typically necessary conditions for successful creation.
DIY Gift Wrapping Ideas to Make the Kit Extra-Special
A candle making kit gift is a fun and creative way to show someone you care. To make the gift extra special, why not try some of these DIY wrapping ideas?
Firstly, you can design an artistic 'wrap-around' dreamcatcher with beads, feathers and ribbons easily sewn onto floral patterned fabric. This will be sure to catch everyone's eye while adding a truly unique feel to the gift.
You can also create tissue paper stars to place around your kit as an interactive garnish. All it takes are colored tissue paper and string for a stellar addition to your package that the recipient can reuse for their own crafty endeavors. Even better, these stars can be reused for one-of-a kind gift bags or window décor!
For an additional burst of festivity, you could display the kit inside a brightly colored lantern as though it were twinkling from within. Be sure to highlight the lantern with a scrapbooking technique like cutting out clouds or stars from decorative sheets for an enchanted look.
The possibilities are endless when it comes to candle making kits " why not get creative with your DIY wrapping ideas?
Pros and Cons of Gifting a Candle Making Kit
Pros:
-Creating candles is a fun and creative activity that allows someone to express their artistic side.
-Making your own candles can be cost effective as you can buy refillable kits to make multiple types of candles.
-Candle making kits come in different scents so the recipient can choose which scent they prefer.
-The kit includes equipment such as wax, molds, fragrance oils, and safety precautions so it's an all-inclusive gift.
Cons:
-It may not be the most practical for some people depending on the amount of time and effort needed to make the candle.
-It could get messy depending on how much wax is being used.
-The kit may contain toxic materials that need to be handled with care, such as fragrence oils or dyes.
-Although candle making kits can be refilled and reused, it does require a bit of maintenance to keep the supplies fresh and ready for use again.
Creative Ideas for Using Leftover Candle Materials
If there are leftover materials from a candle making kit gift, the possibilities for creativity are endless! The wicks and wax can be used to create different sizes and shapes of candles from traditional tapers to trivets or pillar-style candles. A variety of scents and colors could also be used to customize each candle. Or the wax could be put into molds to make individualized cake or soap decorations, or even coaster molds. The wicks could also be recycled into jewelry components or pieces of art such as picture frames. Any small scraps of wax left over after these projects can be melted down for use in future projects. Get creative with your leftover materials and create unique personalized gifts that last!
Conclusion
The candle making kit gift is a great way to deliver a unique and thoughtful gift. Purchasing the components separately can be time consuming and confusing; but with a candle making kit, you have everything you need to craft beautiful, handmade gifts. The personal touch you add to each item is one-of-a-kind, making it the perfect gift for family members as well as friends. As your skills improve, so will your creativity in helping to craft even more unique and personal gifts with your candle making gear. Whether you're trying to find something memorable for the special occasions in life or just want to surprise someone special with something unique, putting together a custom crafted candle is sure to make them feel extra special. Candle making kits provide all the resources needed to create original works of art that can light up anyone's day.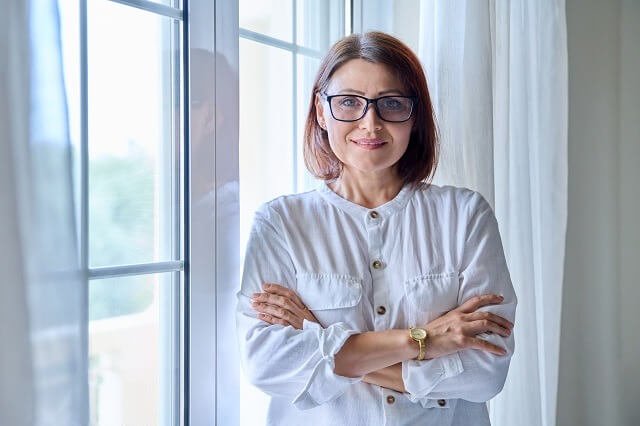 Welcome to my candle making blog! In this blog, I will be sharing my tips and tricks for making candles. I will also be sharing some of my favorite recipes.