Introduction
Pinterest has become an invaluable tool to those who are interested in candle making. Pinterest offers a wide range of visual sources of inspiration and ideas for projects ranging from beginner to advanced. From mapping out the color of your overall candle design or even the types of waxes you will use, Pinterest is the perfect place to go when looking to find creative and unique ways to make your candles stand out from the rest. With access to thousands of images posted by experienced professionals and hobbyists alike, it's easy to find inspirational ideas for any type of candle making project imaginable.
Not only does Pinterest offer users a vast catalog of inspirational photos, it also provides an abundance of helpful tips and tutorials on how to do everything from basic pouring techniques, adding essential oils for scent, and how to incorporate customized labels into your product packaging. Whether you are just starting out in candle making or are a seasoned veteran, Pinterest is sure to have something that fits whatever project you want to create. Additionally, one can easily search via hashtags #candlemakingtips or #howtomakecandles as well as specify what type of wick or fragrance they are looking for.
There is no limit to the type of content and advice related to candle making available through Pinterest. From viewing beautiful homemade designs with varying levels of creativity or even personalizing your scented candles with labels all tailored specifically along the lines of your individual personality traits, there's always something new waiting on pinspiration boards inspiring candle makers everywhere!
Overview of the Candle Making Process
Step One: Gather your supplies. You will need a double boiler, wax chips or pellets, candle scents, molds, wicks with clips and melted paraffin wax.
Step Two: Measure the wax you need in the double boiler and heat until it melts completely.
Step Three: Add scents or colors to your melted paraffin wax as desired. Be sure to mix them thoroughly.
Step Four: Prepare your molds by fastening the wick in place with a clip at either end of the mold.
Step Five: Once the wax has melted, carefully pour it into each mold making sure not to overflow. Allow to cool for several hours before removing from the mold and trimming any excess wick.
Step Six: Allow candles to cure for at least 24 hours (no more than 48) before burning for best results – this helps prevent erosion and distortion of your finished product!
Tips for Making the Perfect Candle
Candle making is a popular craft among many creatives and DIY enthusiasts looking to add beauty, illumination, and scent to their home. Making perfect candles requires attention to detail and knowledge of the materials used. With these tips from the pros, creating an aesthetically pleasing and safe candle is achievable with some practice.
For starters, when purchasing wax, ensure you find paraffin-free products or those labeled eco or vegetable wax which are made from sustainable resources. Paraffin often contains toxins that can release hazardous fumes when burned for long periods of time. Additionally, use quality wicks that have been specifically designed for the type of wax used, as this limits the risk of soot being released as it burns. Create an even burn by ensuring your wick isn't too short nor too tall – experiment with different heights until achieving the desired result is seen. If a wick holder is used keep it in place by pressing firmly into the molten wax at the center after pouring it into its holder or vessel so that it can stand freely while burning.
Lastly, adjust your candle's composition by adding luxurious scents like essential oils in combination with dyes and pigments that reflect a lovely hue. When storing them be sure to keep candles away from direct sunlight and humidity as both factors can damage them over time and limit their desired effect when burning them afterward. Taking care during production improves your creation's burning abilities plus increases its longevity so you will gain more enjoyment from each lighted flame!
Popular Candle Making Recipes to Try
Candle making using Pinterest can be a creative and fun way to craft the perfect scent for your home or gifts for loved ones. The platform provides you with plenty of recipes, ideas, and tutorials that can help you make an unforgettable candle. Whether you're going for something fresh and fruity or sweet and cozy, Pinterest has all sorts of recipes to choose from. Some popular recipes include: lavender-mint scented candles, citrus scented candles with a hint of eucalyptus, coconut-vanilla scented candles boasting ocean breezes and tropical vibes, cinnamon chai spiced votives with hints of honey, pine-scented mason jar luminaries brightened up with orange citron accents. Whatever your desired scent, Pinterest has the perfect recipe to get you started on your next candle crafting journey.
Setting Up a Candle Making Pinterest Board
Candles are a timeless home decoration item, but with the increased popularity of social media, more people are taking their candle-making passions further by setting up Pinterest boards for their favorite DIY candle making projects. Having a Pinterest board will help expand your customer base and increase customer engagement. Here is how to get started:
1. Choose a Theme – First and foremost, decide what kind of theme you want for your candle making board. Whether you want to focus on scented candles, holiday-themed candles, or rustic/vintage creations, this will set the tone for all the pins that you choose.
2. Gather Inspiration – Start pinning photos or images that inspire you to create beautiful candles. If you don't have any ideas of your own yet, seek out unique photographs or tutorials from other pinners related to the topic at hand.
3. Engage Your Audience – You can make your board interactive by following back peers in the same niche and commenting on their pins (positively). This helps to grow relationships between makers in the community and adds a personal touch that increases engagement even more.
4. Connect With Other Platforms– To truly maximize your reach and give people more chances to connect with your brand as well as find new ideas for inspiration, link social media accounts such as Instagram, Twitter and Facebook so users from different platforms can join conversations around these topics easily!
Sources for Candle Making Supplies
Candle making requires a variety of supplies and ingredients to create beautiful candles. The quality of the supplies and ingredients used will determine the outcome of the candle's appearance and longevity. Fortunately, there are many good sources that offer quality materials for candle making.
One great source for candle making supplies is your local craft store. Craft stores typically have all the basic items you need such as wax, wicks, fragrances oils, dyes and molds. You may also find some more unique items such as glitter or dried flowers to add special touches to your candles.
In addition to craft stores, another great option for buying candle making supplies is an online supplier who specializes in them. This type of supplier usually has a wide selection of different waxes, wicks, and fragrances as well as molds and other decorative items like glitter or dried flowers. Many larger suppliers even offer pre-made kits which contain everything you need to get started in one convenient package! These packages can be ideal if you're just starting out with candle making or don't have time to search for individual supplies yourself.
Online auctions are another great way to find quality candle making supplies at lower costs than what's available from traditional retailers. Plus, you will often be able to find rare or difficult-to-find items can be found at auction sites like eBay. Just make sure that the seller has good feedback ratings before bidding on an item!
Finally, don't forget about Pinterest when it comes to sourcing supplies for candle making! There are many helpful pins filled with ideas and tutorials that can help guide beginners through the process of creating their own candles from start to finish. From inspiring photos showcasing beautiful finished products to step by step instructions on how exactly to make each component – Pinterest is a valuable resource for gathering all sorts of information related to candle making!
Maximizing Your Candle Making Pinterest Experience
There are many ways to make the most of your candle making Pinterest experience. Here are a few tips:
1. Tailor Your Board and Content Selection – To ensure that you are staying relevant and up-to-date with the latest trends in candle making, consider tailoring your board and content selection to meet the needs of your audience. This may mean selecting only pins related to DIY projects, new scents, or handmade gifts.
2. Participate in Hashtags – Using hashtags on Pinterest can be helpful for gaining visibility within the platform. Participating in a hashtag challenge where other makers are sharing their work is one way to gain additional exposure for yourself and your craft.
3. Research Trends – In order stay up-to-date with what others are doing and remain competitive, it's important to continually research trends within candle making Pinterest boards as well as outside of the platform. Knowing what's popular right now can help inform both your creations as well as how you promote them on social media platforms such as Twitter or Instagram.
4. Interact With Other Makers – Pinning other makers' content is an easy way to support fellow crafters while making meaningful connections with them at the same time via comment threads and likes from shared followers. Those interactions can eventually lead to collaborations in the future, so don't hesistate take advantage of this wonderful networking opportunity!
5. Promote Your Account Offline – Spread the word about your online presence by using business cards, flyers, or even word-of-mouth marketing tactics like local events or popup markets around town! Any time you have a chance to talk about your work – do it!
Conclusion
Candle making Pinterest is a great tool to get tips and tricks when it comes to successfully creating your own candles. Candle makers of all skill levels can benefit from this social media platform. From finding DIY tutorials, discovering the best supplies to use, or simply getting inspired by fellow crafters, everyone can learn something new on Candle Making Pinterest. It is also an excellent forum for both burgeoning and experienced candle makers to collaborate and exchange creative ideas with each other. Finally, by taking advantage of modern technology like Pinterest, candle makers are able to showcase their work instantaneously
Reaping the Benefits of Candle Making Pinterest can be extremely rewarding. Not only does the craft provide a relaxing and creative outlet for many people, but some may turn it into a business as well. Thanks to the internet and Candle Making Pinterest, selling one's own candles has become much easier in recent years. Through such outlets, individual candle makers can easily share their creations with the world in an effortless fashion and build up a loyal customer base in no time. In addition, customers often get access to unique types of candles they unlikely find in a brick-and-mortar store which makes the experience even more special. All things considered, Candle Making Pinterest offers countless opportunities for both beginner and seasoned candle makers alike!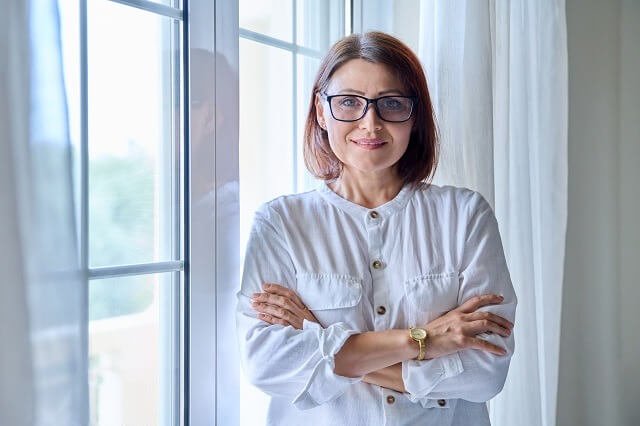 Welcome to my candle making blog! In this blog, I will be sharing my tips and tricks for making candles. I will also be sharing some of my favorite recipes.