Introduction
Welcome to the Candle Making Podcast: a place of relaxation and tranquility, where we can learn about the calming craft of candle making. With the hustle and bustle of life, it is important that we take time for ourselves to slow down, connect with our inner peace, and create something meaningful. Candle making is a great way to achieve this. Not only does it provide us with an opportunity to use our imaginations and express ourselves, but the glow of the finished product also brings a feeling of warmth and security into any home or workspace. So tune in every week as we explore different aspects of candle making; from materials, supplies, and processes, to projects and uses for candles in both everyday life and special occasions. And learn how you can incorporate this peaceful craft into your own life!
Overview
The Candle Making podcast is a talk show dedicated to all things candles! Each episode features discussions on a variety of topics related to candle making, made possible by conversations with experts, artists, businessmen and other passionate individuals. Discussions on the show have included everything from making scented candles and soy candles, to candle molds and melting wax; fragrance oils and colors; possibilities with wicks and even home-based business opportunities. Plus, listeners can "Ask the Expert" questions in each episode for tips from pro candle makers on how to make the most of their own projects. Find out the latest trends in candle making for hobbyists and professionals alike " listen today!
Various Episode Themes
The Candle Making Podcast is an entertaining and informative podcast about all things related to candle making. The show focuses on a different topic for each episode, allowing listeners to gain new knowledge about the hobby and craft of creating candles from different perspectives. Audiences will learn about the history of candle-making and how it has evolved over time, understand the chemistry behind different waxes, scents, and wicks, gain insight into various production methods and techniques used in the industry today, explore recent innovations in candle making materials and equipment, find out which fragrances are trending this season, understand tips for making better candles with improved aesthetic appeal to create a higher level product that stands out from the competition. In addition, audience members have even more incentive to listen when they can also learn tips on marketing and packaging their candle products effectively as well as finding out what industry regulations or safety protocols need to be followed when making candles as a business endeavor. Through this podcast series creative minds alike can discover a wealth of helpful information that will spark their imagination for an enjoyable journey into the world of candle making.
Expert Interviews
The Candle Making Podcast is a great resource for those interested in learning more about the craft of candle making. In each episode, this podcast interviews knowledgeable guests who teach listeners all about the history, techniques, and creative ideas involved with candle making. Through these guest expert interviews, listeners will expand their knowledge of the craft and be inspired by new possibilities.
In addition to featuring experienced professionals on the podcast, discussions of different candle-making topics typically include things like reviews and tips from members of the community. This helps to create an engaging interactive learning experience as well as an open dialogue between experts in the field and hobbyists seeking general advice. Not only that, but it creates a space for people to share their success stories, ask questions, converse with one another, and learn even more through feedback provided by experts.
Listener Testimonials
Candle making has become an enjoyable pastime and therapeutic activity for many around the world. Our candle making podcast, which features expert advice from experienced artisans and tips from beginners, has helped to inspire and engage listeners of all ages.
We have received numerous positive listener testimonials about how our podcast has impacted them. Many of our listeners have expressed that, thanks to tuning into our podcast, they improved their candle making skills, by learning easy-to-follow techniques for everything from proper wick size to creative scents. One listener has even gone on to open their own business selling handmade candles!
Other listeners have commented that the podcast not only taught them valuable tricks of the trade but also provided support in times of stress. Whether they were looking for relaxation or solace, lighting a homemade candle while listening to the podcast was said to be calming and reassuring. People who felt discouraged and uninspired before finding our show now feel more confident taking on new projects and challenging themselves with fresh ideas each day.
It is incredibly rewarding to know that we are impacting so many lives in such a positive way – thank you all for listening! We truly appreciate every fan, follower, supporter… and listener testimonial!
Expert Tips and Advice
The popular Candle Making Podcast provides expert tips and advice to its listeners that can help them become more skilled in the art of candle-making. With regular guests joining the podcast hosts, they offer a variety of diverse perspectives and opinions to teach and inspire each listener. The advice shared on the podcast ranges from techniques for making different types of candles such as soy wax, beeswax, paraffin, etc., to creative ways of using scents and colors to make custom designs. The podcast also provides useful information on developing an effective marketing strategy for selling their homemade creations. Furthermore, the podcast offers advice on how to set up workshops so that candle makers can share their knowledge with others and develop their own unique DIY classes. With helpful tutorials and discussions about the latest trends in candle making, the podcast is a great resource for anyone interested in learning more about this craft and honing their skills.
How to Tune In
Candle Making Podcast can be found on all of the most popular podcast streaming platforms. To tune in, listeners should first find their preferred podcast streaming app, such as Apple Podcasts, Spotify, Google Podcasts, or Stitcher. On each platform, users should search for 'Candle Making Podcast' to locate it. Once found, listeners can subscribe to the podcast and receive notifications any time a new episode is released. They can also start by playing the latest episode right away, depending on how they prefer to enjoy podcasts. Some apps may even offer ways to favorite and organize podcasts like Candle Making Podcast into custom playlists if desired. Additionally, podcasts can typically be downloaded on compatible devices for off-line listening without an internet connection.
Conclusion
The Candle Making Podcast has been a valuable asset to candle enthusiasts around the world, proving to be an invaluable information resource filled with tips, tricks, advice and reviews. The podcast provides regular weekly episodes filled with information that helps listeners create their own unique candles at home. Each episode includes in-depth tutorials and product reviews by experienced craftspeople, giving the listener all they need to know to make the perfect candle. By tuning in each week, listeners can stay up to date with candle trends, best practices, safety tips and new products on the market. Overall, the Candle Making Podcast is an essential tool for anyone looking to learn more about candle making or get inspired with fresh ideas.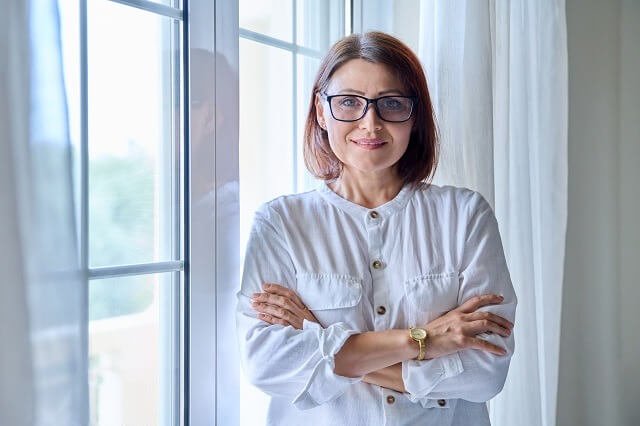 Welcome to my candle making blog! In this blog, I will be sharing my tips and tricks for making candles. I will also be sharing some of my favorite recipes.