Introduction
Candle making wax heaters have been a popular tool for over one hundred years. Created to make it easier to melt and pour wax during the candle making process, this piece of equipment has gone through several design changes as materials and technology advanced. Starting with simple copper twine-reinforced kettles in the early 1900s, these have since evolved into electric hot plate devices that provide a much safer and efficient way to heat large quantities of wax at once. These electronics are now very popular amongst professional crafters and hobbyists alike, who use the machines regularly to create their own candles. In addition, they are also used in industries such as soap-making, hygiene products manufacturing, aroma-therapy creation and even medical applications.
Key Considerations When Choosing a Candle Making Wax Heater
Price is an important consideration when choosing a candle making wax heater, especially for someone who is new to the craft. The cost of these heaters can vary greatly, from very inexpensive all-in-one models to larger, more complicated units for those with extensive experience in candle making.
However, in addition to price it is important to consider value for money. A cheap model may not have all the features necessary for making quality candles, so it might be worth investing in a higher end product that will last longer and perform better in the long run. In general, buying a higher quality wax heater will result in better finished products and more savings in the future with fewer replacements required over time.
Another thing to consider is whether you want an all-in-one unit or one which requires additional parts such as thermometers, pouring pots and scents. Many experienced makers prefer buying components separately as they can customize their set up exactly how they want it while beginners might find an all-in-one system easier to manage initially.
Overall, there are many factors which need to be considered when choosing a candle making wax heater. Careful research into the type of heater best suited for your needs and desired budget could go a long way towards helping you purchase something that provides excellent value for money.
Tips for Using a Candle Making Wax Heater
Making the most of your wax heater doesn't begin and end with just melting wax. To ensure you are always getting the best results, it is important to pair it with other candle making tools and supplies.
For starters, use a thermometer when working with wax; this will not only help you know when the right temperature is reached but also protects your melt pot wax from being over-heated. In addition, be sure to have a variably-sized pouring pitcher on hand so you can easily control how much wax you pour into molds, votive holders and more. Invest in wick bars that fit snug against your candle container so your candles stay upright as they cool and harden. Of course, no candle project would be complete without adding scent or dyes! Utilize fragrance oils in combination with safe dye chips for alluring colors that melt and meld together harmoniously. Lastly, before you begin any project gather all necessary tools upfront so you don't have to keep running back and forth to get them – setting yourself up for success from the start is key!
Examples of Popular Candle Making Wax Heaters
Sure Heat Foundry Wax Warmer: This wax warmer earns great customer reviews for its affordability, convenience and powerful heat output. The Sure Heat Foundry features an 800-watt heater, a wide opening for inserting wax and a simple button to turn it on/off. Many customers report their favorite feature is the adjustable wires that allow you to go as low or as high as needed when heating wax. It also has a long enough power cord so you can move it around your work space easily.
RE-EXPANDED TEXT:
The Sure Heat Foundry Wax Warmer is a popular choice among candle makers due to its affordability, convenience and powerful heat output. It comes with an adjustable 800-watt heater, wide enough opening to insert wax into and one simple button to turn it on/off. Customers report that the most unique feature of this wax warmer is the adjustable wires which allows them alter the levels of heat depending on their desired output each time without needing additional tools. Moreover, this device also has a conveniently long power cord so users have freedom over where they can set up their workspace and begin working without restraint. The candle makers who have used this product have continually rated it highly in terms of both value for money and usage ease.
Conclusion
Websites:
1. The Silver Candle Company – https://www.thesilvercandlecompany.com/pages/candle-making-supply"wax-melt-tank-wax-heaters
2. Candlemakers Warehouse – https://www.candlemakerswarehouse.com/collections/featured-items/products/long-handled-pour-pot
3. Wabers Waxworks – http://www.waberswaxworks.com/candle_making_accessories
4. KraftsByKatelyn – https://kraftsbykatelyn.com/collections/candle-making-equipment
Manufacturers:
1. Aroma Outfitters " http://www.aromaoutfittersllc.com/?afmc=1f
2. CocoJoint " http://cocojointcnltd dot com
3. 4tek Engineering Solutions " https://www.4tekindustriesillinois dot com
4. Hymson Goldstein & Pascher " www dot hgpltd dot com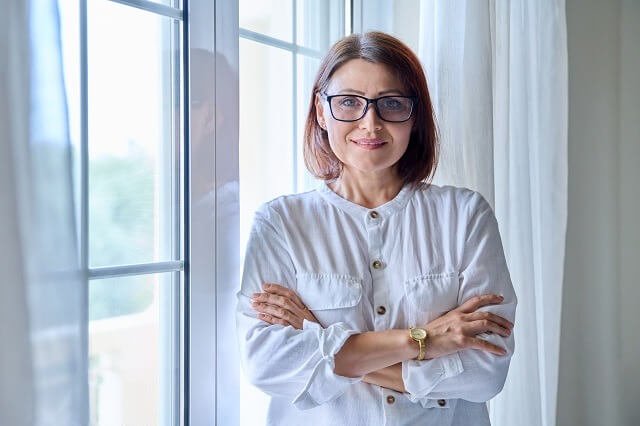 Welcome to my candle making blog! In this blog, I will be sharing my tips and tricks for making candles. I will also be sharing some of my favorite recipes.