Is candle making an expensive hobby? Many people may be curious about the cost involved in pursuing this craft. In this article, we will delve into the world of candle making and explore whether it is a costly endeavor or a budget-friendly pastime. From the basics of candle making to cost analysis and tips for creating candles on a budget, we will provide you with all the information you need to determine if candle making is right for you.
Candle making has been around for centuries, and it continues to be a popular hobby for both individuals and businesses. Whether you are interested in creating beautiful handmade candles for personal use or considering starting a small candle-making business, understanding the financial aspects of this hobby is crucial. In this section, we will introduce you to the art of candle making as a hobby and set the stage for exploring its costs and benefits.
As we dive into the topic of candle making, we will cover everything from the essential supplies and equipment needed to break down the expenses associated with this craft. By providing a comprehensive understanding of the costs involved in candle making, we aim to help you decide whether it is an affordable hobby worth pursuing. So, let's embark on this journey into the world of candle making to uncover whether it can be an expensive or budget-friendly pursuit.
The Basics of Candle Making
Candle making is a popular hobby that allows individuals to express their creativity while also creating functional and decorative items for their homes. To get started with candle making, there are several supplies and pieces of equipment that are necessary.
First and foremost, wax is the most essential ingredient in candle making. There are various types of wax available, including paraffin, soy, beeswax, and more. Additionally, wicks are needed to create the wick in the center of the candle. These can come in different sizes depending on the diameter of the candle being made. Fragrance oils or essential oils can also be added to give the candles a pleasing scent when burned.
In terms of equipment, a double boiler or melting pot is necessary for melting the wax. A thermometer is needed to monitor the temperature of the wax as it melts to ensure it does not overheat. In addition, molds or containers are required for shaping the candles. While there are many other optional tools and accessories that can enhance the candle making process, these basic supplies and equipment are essential for beginners looking to start making candles at home.
| Supplies | Equipment |
| --- | --- |
| Wax (paraffin, soy, beeswax) | Double boiler/melting pot |
| Wicks | Thermometer |
| Fragrance oils/essential oils | Molds/containers |
Cost Analysis
Candle making can be a fun and rewarding hobby, but many people may wonder if it is an expensive one. In this section, we will take a closer look at the cost of candle making and break down the expenses involved. By understanding the cost analysis of candle making, individuals can make informed decisions about whether this hobby is worth pursuing.
Supplies and Equipment Costs
When it comes to candle making, there are a variety of supplies and equipment needed to get started. These include wax, wicks, fragrance oils, dyes, containers, a double boiler or melting pot, a thermometer, and stirring utensils. The initial investment in these supplies and equipment can add up, especially if one is looking to create high-quality candles with premium ingredients.
Costs of Production
In addition to the supplies and equipment mentioned above, there are also costs associated with the production of candles. This includes the cost of energy for melting wax and operating other equipment, as well as packaging materials if one plans on selling their candles. These ongoing costs should be factored into the overall expense of candle making.
Is Candle Making Worth the Expense?
Ultimately, whether or not candle making is an expensive hobby depends on various factors such as the quality of ingredients used, the scale of production, and individual budget considerations. While there are upfront costs involved in getting started with candle making, many enthusiasts find that the long-term enjoyment and potential for savings compared to store-bought candles makes it a worthwhile investment.
Additionally, for those who choose to sell their homemade candles as a side business or full-time endeavor, the expense of candle making can potentially turn into a profitable venture.
Comparing Prices
When considering candle making as a hobby, one of the factors to take into account is the cost. It's no secret that store-bought candles can be pricey, especially if you have a penchant for high-quality, artisanal candles.
On the other hand, making your own candles at home may seem like a budget-friendly alternative. In this section, we will compare the prices of store-bought candles and homemade candles to determine whether candle making is an expensive hobby.
To start off, let's break down the costs of making homemade candles. The supplies and equipment needed for candle making include wax, wicks, fragrance oils or essential oils, containers or molds, a thermometer, and a pouring pot.
Depending on the quality and quantity of these supplies, as well as any additional tools or accessories you may need, the initial investment for candle making can vary. However, once you have all the necessary supplies and equipment on hand, you can continue to make multiple candles without needing to repurchase them.
On the other hand, purchasing store-bought candles typically involves a one-time expense per candle. The price range for store-bought candles varies widely based on factors such as brand, size, materials used, and scent. Specialty or luxury candles can come with a hefty price tag. Additionally, purchasing multiple store-bought candles over time can add up in cost.
Comparing these two options side by side reveals that while there is an initial investment involved in setting up your candle making workspace and acquiring supplies and equipment, homemade candles generally end up being more cost-effective in the long run compared to constantly purchasing store-bought ones.
Homemade Candles: Initial investment but cost-effective long-term
Store-Bought Candles: One-time expense per candle but can add up over time
Tips for Budget-Friendly Candle Making
Candle making can be a very enjoyable and fulfilling hobby, but it can also become quite expensive if you're not careful. Fortunately, there are several tips and tricks for making candle making a budget-friendly hobby without sacrificing quality.
Buy Supplies in Bulk
One of the easiest ways to save money on candle making is to purchase supplies in bulk. Buying wax, wicks, fragrance oils, and containers in larger quantities can often result in significant cost savings per unit. By planning ahead and buying in bulk, you can reduce the cost of each candle you make.
Use Recycled Materials
Another way to cut costs when making candles is to use recycled materials whenever possible. Instead of buying brand new containers for your candles, consider repurposing old jars or containers that would otherwise be thrown away. Not only does this reduce waste, but it's also a great way to save money on your candle making hobby.
DIY Your Own Fragrances
Fragrance oils can be quite expensive, especially when purchasing them from specialty suppliers. One way to save money on scents for your candles is to create your own fragrances using essential oils and other household ingredients. Not only will this save you money, but it also allows you to customize your candles with unique scents that can't be found in store-bought options.
By incorporating these budget-friendly tips into your candle making routine, you can enjoy the creative and therapeutic aspects of the hobby without breaking the bank. With a little creativity and resourcefulness, candle making can be an affordable and sustainable pastime that brings joy and relaxation into your life.
The Benefits of Investing in Quality Candle Making Supplies
Investing in quality candle making supplies may seem expensive at first, but the benefits far outweigh the initial cost. High-quality supplies such as wax, wicks, and fragrances can result in better quality candles that burn evenly, emit a pleasant aroma, and have a longer burn time. This not only enhances the overall candle making experience but also produces a finished product that is more enjoyable for personal use or for sale.
One of the main benefits of using quality candle making supplies is the improved safety they provide. Higher-quality wax and wicks are less likely to cause issues such as tunneling, soot buildup, or uneven burning, reducing the risk of accidents. Additionally, top-notch fragrances can result in a cleaner burn with a more consistent and pleasant scent throw, creating a safer and healthier environment for both makers and users of homemade candles.
Another advantage of investing in superior candle making supplies is the potential for increased profitability. While high-quality materials may have a higher upfront cost, they often result in a final product that is more aesthetically pleasing and desirable to consumers. This can lead to repeat purchases, positive reviews, and ultimately higher sales, making it a worthwhile investment for those considering candle making as a small business venture.
| Benefits | Impact |
| --- | --- |
| Enhanced Quality | Better burning experience for users |
| Safety | Reduces accident risks related to candle use |
| Profitability | Potential for higher sales and customer satisfaction |
Creating a Business From Candle Making
When it comes to turning your candle making hobby into a business, there are several factors to consider. One of these is the cost associated with starting and maintaining a candle making business. Below are some important points to keep in mind when deciding if it's worth the expense:
Startup Costs: Before launching a candle making business, it's crucial to consider the initial investment required. This includes purchasing supplies and equipment, obtaining necessary licenses and permits, as well as setting up a workspace. It's important to create a budget and research suppliers to get an accurate estimate of the startup costs.
Marketing and Selling: Establishing a successful candle making business also involves marketing and selling your products. This may require additional expenses such as creating a website, packaging materials, attending craft fairs or market events, and other promotional efforts. Consider the costs associated with reaching potential customers and generating sales.
Profit Potential: Despite the initial expenses, there is potential for financial gain from a candle making business. It's essential to evaluate the pricing of your candles and calculate your profit margin. Understanding the demand for handmade candles in your target market will also play a significant role in determining the profitability of your business.
It's evident that starting a candle making business requires an investment of time and money. However, many passionate individuals find it rewarding to turn their hobby into a source of income. By carefully considering the expenses involved and creating a strategic plan, it is possible to build a successful candle making enterprise that is both fulfilling and profitable.
Conclusion
In conclusion, the expense of candle making as a hobby ultimately depends on individual preferences and priorities. While it can be costly to initially invest in quality supplies and equipment, there are ways to make candle making a budget-friendly activity. By comparing prices of store-bought candles versus homemade ones and following tips for cost-effective crafting, enthusiasts can enjoy this hobby without breaking the bank.
For those who value the therapeutic and creative aspects of candle making, the investment in quality supplies may be well worth it. The benefits of using high-grade materials include better fragrance retention, longer burn times, and overall superior quality candles. Additionally, creating a business from candle making is an option for those who are passionate about this craft and willing to put in the effort to sell their homemade candles.
Ultimately, whether or not candle making is an expensive hobby worth pursuing is a personal decision. For some, the joy of creating unique handcrafted candles outweighs the costs involved. For others, finding ways to minimize expenses while still enjoying this creative outlet may be the key to making it a sustainable and rewarding hobby. Regardless of one's approach, candle making offers a fulfilling way to express creativity and indulge in a soothing sensory experience that many find invaluable.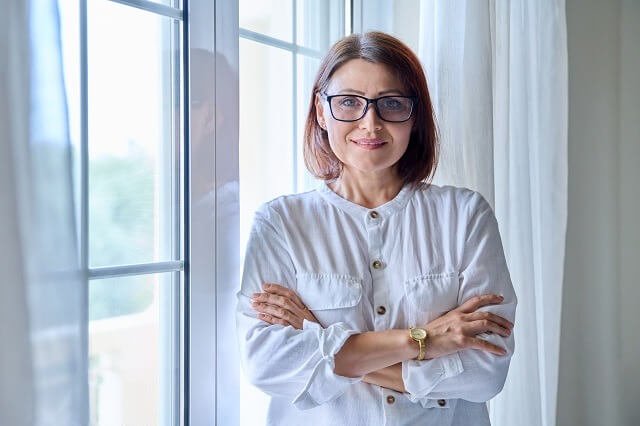 Welcome to my candle making blog! In this blog, I will be sharing my tips and tricks for making candles. I will also be sharing some of my favorite recipes.