Introducing Shining Sol Candle Company
Shining Sol Candle Company was created by a team of candle makers and dreamers who have been in the industry for more than 20 years. Our mission is to bring the warmth and beauty of scented candles into homes around the world. We strive to provide customers with beautiful hand-crafted candles that are made from the highest quality materials and ingredients available so they will last well beyond just a few uses. Our goal is to create timeless, elegant products that evoke sentimentality and nostalgia even years after purchasing them.
At Shining Sol Candle Company our founders believe that scent has power. We use only natural essential oils and fragrances in every one of our candle creations. The properties within these natural scents can benefit your mood, reduce anxiety, calm stress levels, promote restful sleep, energize the mind, or simply just fill the air with lovely aromas for all to enjoy. That's why we offer over 130 different fragrance varieties so you always have plenty of options when deciding which scent to light first!
Our founders are also passionate about using eco-friendly practices in our processes as much as possible. We use all-natural soy waxes in our candles, which burn cleaner than other waxes without releasing any harmful chemicals or toxins into your home's atmosphere while they burn. We also package each of our products with fully recyclable materials so nothing goes to waste post purchase! Lastly, we take pride in supporting countless charities around the world through donations generated from our sales each month!
Our Crafting Process
At Shining Sol Candle Company, we know that a beautiful candle isn't just aesthetically pleasing"it needs to be made with the highest quality ingredients and techniques as well. Before wicks, wax, and fragrances ever touch our workshop, our team carefully researches and sources only the best materials available. From buying soy wax in bulk to testing dozens of fragrance oils, we make sure each product is designed with our customers in mind.
Once we are ready to get to work crafting our signature Soy Candles, we design each one individually according to the customer's specifications. Estimating the right amount of wax for pouring into molds, mixing micas for a custom color, adding every drop of scent oil accurately"every detail about your candle is carefully considered before it leaves our workshop. Once poured and cooled completely, each candle is hand-inspected for any imperfections before being securely packaged so you can enjoy its luxury at home! We specialize not just in candles but in delivering a unique experience with each of them. Whether you want classic or modern scents or something completely customized for you"you can find it here at Shining Sol Candle Company!
Unique Ingredients
Shining Sol Candle Company is dedicated to creating candles that are made with only the top-notch ingredients. Each candle starts with 100% natural soy wax, which serves as a great base for our candles. We also add a variety of essential oils and fragrances to create beautiful smelling aromas in the air when lit. To add even more detail and hold color, we incorporate a range of non-toxic powdered dyes into our products. Lastly, we place lead-free cotton wicks for safe and long-lasting burn times. All these unique ingredients come together flawlessly to create our incredibly scented, vibrant colors, and both entertainingly and pleasingly detailed candles that can fill up any room with wonderful smells in style!
Creating Custom-Made Candles
Making the perfect custom-made candle takes technique and skill. The first step is to decide on the size, shape, and scent of your candle. Next, consider what type of wax you will use – paraffin or beeswax – that corresponds to the desired look and feel of your finished product. Once you have decided on a shape, scent, and wax type, it's time to prepare the wick. It is important for the wick to be securely held in place in order for your candle to burn evenly and safely. Popular methods of securing wicks include metal end caps or plastic wick bases to be inserted into the wax before pouring.
Now it is time to melt down your wax! Be sure to use extreme caution when melting with hot liquid wax as this can be dangerous if not handled properly. Wax must be melted slowly over low heat while stirring until it reaches between 155-175 degrees Fahrenheit (68-79 Celsius). Any hotter than this range may cause discoloration or fire hazards! Once melted, add a few drops of essential oil for fragrance if desired. At this point, pour the liquid wax into your mold ensuring an even distribution throughout its entire surface area.
After allowing approximately 30 minutes for cooling time, carefully remove any wrinkles or air bubbles from the surface using a light scrape tool "be careful not to damage your work! Finally, trim off extra wick sticking up from top of candle and enjoy your creation!
Choose from Our Varieties
Shining Sol Candle Company is proud to offer a wide variety of candles to choose from. Whether you're looking for the perfect gift idea or just wanting to add a warm, homey touch to your own space, our company has something special for you. Our candle selection offers a variety of candles in different styles and scents that range from earthy and herbal aromas to sweet and summery fragrances. We also have specially designed candles within our selection that feature reusable glass, artisanal shapes, all-natural ingredients, wicks made of cotton and paper mixes, wooden lids, seasonal themes and more. Everything we offer is handcrafted with love and made-to-order with both quality and affordability in mind. Our selection includes traditional jar candles for multiple purposes like those used as home décor accents or simply burners for an inviting atmosphere. We also offer travel tin versions that come in handy on the road, beach days or camping trips where they can light up without taking up too much space in your luggage. Our votive candles are perfect additions to zen corners, yoga spaces or even as mood enhancers during romantic dates. Choose from all these options according to your preference!
Quality Assurance
Shining Sol Candle Company is committed to providing our customers with the finest quality candles that are safe and reliable. We take great care and pride in making sure that all of our products adhere to strict safety standards. This is why at Shining Sol Candle Company, we employ a rigorous Safety-First Procedure for all of our candle making.
Each candle is carefully crafted from only the finest ingredients available, including beeswax and natural vegetable waxes, pure essential oils, and lead-free cotton wicks. In order to guarantee a quality product, each ingredient is inspected for purity prior to its use in our candles. During production, the process is closely monitored by our team of experienced candle makers who ensure proper techniques are used throughout each step. Additionally, post-production inspections are conducted on every completed candle before it's released for sale or delivery.
Our Safety-First Procedure extends beyond just ingredient selection and production protocols; we adhere to strict safety regulations while packaging and labeling each product as well. All of the appropriate safety information is included on the labels affixed to our candles so that customers have all of the necessary details they need to safely handle and enjoy our products. Furthermore, Shipping Department employees are trained in proper handling laws and codes related to hazardous materials when shipping out any candle orders that may contain flammable liquids or gasses.
At Shining Sol Candle Company, we strive to always put safety first in order to offer customers quality products they can trust.
Why Buy From Us? Reasons for Choosing Shining Sol Candle Company
Shining Sol Candle Company offers customers high-quality handcrafted candles made with premium ingredients. Our candles are carefully designed and blended to create amazing scents that make every room in your home feel welcoming, cozy, and inviting. We use only natural waxes, resins, and essential oils to give our candles a longer burning time and more even scent throw. Each candle is individually hand poured with care by experienced chandlers who know how to get the most out of each ingredient. Plus, all of our ingredients are ethically sourced, which saves you money while also helping to support sustainable practices around the world.
In addition to quality materials, what really sets Shining Sol apart from other candle makers is our commitment to custom service. From individual consultations on fragrances to bulk orders for large events or parties, we'll work hard to ensure you get exactly what you need when you order from us. And if you have any questions or special requests at any point Along the way – just ask! We're available during office hours via chat and email as well as via phone afterhours so we can help answer your questions quickly and easily. When it comes to choosing a candle maker for all your needs, trust Shining Sol Candle Company-for quality products made with love from start to finish!
The Final Touch
Shining Sol Candle Company creates beautiful handcrafted candles for customers who want to add beauty, comfort, and relaxation to their homes. We use only high-quality ingredients made from all-natural plant-based waxes and beeswax to ensure that our customers get the most vibrant colors and fragrance potential in each candle. Our talented team of candle makers then meticulously craft each candle with careful attention to detail so that we can provide you with the highest quality of handmade candles possible. With over 100 unique and stunning scents, our candles are sure to provide a magical experience in any home. We also offer custom orders so that you can get exactly what your heart desires when it comes to scent, style, size, or color. Our customer service experts will be more than happy to assist you with any questions that you may have about the process or about our products overall. So let us bring handcrafted candles into your home today and enjoy the breathtaking aroma and ambiance these luxurious candles will create!
Closing Remarks
At Shining Sol Candle Company, we strive to offer high quality candle making supplies at competitive prices. We are passionate about our products and take great pride in ensuring the highest level of customer service. With our extensive selection of premium wax and scents, you can make your own beautiful candles without breaking the bank. Whether you're a experienced home crafter or wanting to try your hand at candle making for the first time, we're here to help you get creative with your hobby! Our team is available to assist with any questions or concerns you may have throughout the process. We believe that candles have a special way of bringing light and warmth into people's lives and that's why Shining Sol Candle Company is your source for quality candles.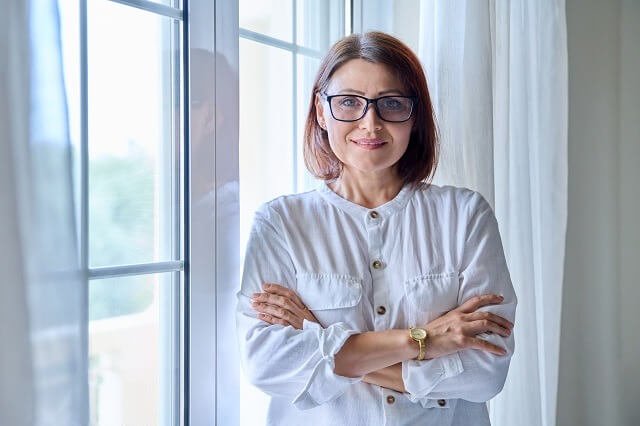 Welcome to my candle making blog! In this blog, I will be sharing my tips and tricks for making candles. I will also be sharing some of my favorite recipes.