Introduction
Soap and candle making has become an increasingly popular hobby for many people in recent years. Not only does it provide a creative outlet to those interested in science, environmentalism and artistry but it can also be a great source of income. Unfortunately, with any business, accidents can happen. From small spills to larger injuries like burns or even more serious accidents, protecting yourself with the right insurance policy is essential to ensure your business remains profitable should the worst happen.
Understanding the different categories of soap and candle making insurance will help ensure you're adequately covered for any situation that may arise.
Types of Insurance:
The Typical Types of Soap and Candle Making Insurance Include:
1. Liability Insurance – This type of insurance protects you from financial losses due to claims made against you or your business if an incident occurs at your workplace or if something that you have created causes damage or injury to another person.
2. Property Damage Insurance – Property Damage Insurance is similar to liability insurance except it provides coverage for physical damages caused by the products that are created for sale during the production process that are then utilized by others in their day-to-day lives.
3. Product Recall – Product recall insurance provides coverage for financial losses associated with product recalls due to a fault in design or accidental contamination during production as well as other additional unforeseen costs caused by having to halt production temporarily while dealing with the issue at hand.
4. Equipment Repair/Replacement Costs – Soap and candles all require certain equipment including molds, cutters, dyes etc which often need repairing or replacing if they break down unexpectedly or become worn out through regular use over time and this type of insurance can cover such costs incase they occur and help keep profits within acceptable levels
Different Types of Soap and Candle Making Insurance Available
Soap and candle making insurance is designed specifically to protect soap and candle makers from any liabilities that arise from their business operations. Depending on the type of business, different types of policies may be available. The most common policies are Manufacturer's Liability Insurance and General Liability Insurance.
Manufacturer's Liability Insurance: This type of insurance covers liabilities that arise from the products that are manufactured, such as claims for bodily injury caused by defective products or errors in production processes. Manufacturers of soap and candles may also want to purchase any other additional coverage if they offer custom orders or sell ingredients separately.
General Liability Insurance: General liability insurance provides coverage for a variety of liabilities, including those related to third-party injuries that take place on property owned by the business or during operations taken place on behalf of the company. This could include accidents involving customers making use of tools provided by the manufacturer in a class setting, such as a short workshop to learn soap/candle making techniques. Coverage may also extend to damage caused to customer property in transit cases when items go out for delivery or repair work is done off-site. Furthermore, it can help protect against legal action taken due to false advertising claims or poor product labeling information.
Benefits of Having Insurance for Soap and Candle Makers
Having insurance for soap and candle makers is vital. It provides protection against financial loss due to product liability, personal injury and other business-related risks. Insurance can also provide peace of mind to soap and candle makers, as it shows them that their products are safe to use or that their premises are covered in the event of an accident or claim. It also covers any potential losses for the company resulting from a customer's legal action, such as lost profits associated with a recall or production shutdown. Insurance also gives soap and candle makers access to financial resources should they require them in order to cover damages or other unexpected costs incurred due to incidents or accidents on-site. In addition, having insurance for soap and candle makers ensures that their business is safeguarded from unexpected losses caused by misrepresentation of facts, errors in judgment or faulty equipment. Lastly, if a maker claims a trademark infringement on one of their products, insurance could help defray legal costs associated with the litigation so they don't have to face financial ruin if they prevail in court.
What Kinds of Insurance Do Soap and Candle Makers Need?
Soap and candle makers need to consider a variety of insurance coverages depending on the unique nature of their business. For example, general liability coverage will provide protection against financial losses due to injury or property damage caused by products or services that your business provides. You may also want to consider product liability coverage, which focuses specifically on potential claims related to manufacturing and use of your soap and candles. Additionally, it may be beneficial for soap and candle makers to obtain property insurance in order to protect their equipment, inventory and workspace against theft, fire or other types of insured causes of loss. Furthermore, in the event that you have employees working for your business, you will likely need workers' compensation insurance as well as unemployment insurance. It is important that soap and candle makers take the necessary steps to protect their businesses with comprehensive insurance policies tailored to meet their needs.
How to Find the Comprehensive Insurance Package that is Right for You
When it comes to soap and candle making insurance, it is important to find a comprehensive package that will provide your business with the coverage it needs. Soap and candle making can be a risky venture due to the various types of materials and equipment used. Because of this, many companies are choosing to purchase insurance coverage in order to protect their investments as well as themselves. Depending on the type of business you have, there are different insurance packages available so shop around prior to investing.
It is critical when searching for the right insurance policy that you compare similar policies from different providers. Most insurers offer similar levels of protection, but may differ slightly in what they include and exclude from their plans. For example, some policies may exclude hazardous materials liability while others may include it in their coverage. Furthermore, some policies may also include more specialized areas such as product liability or advertising injury coverage for businesses with an advertising presence. Be sure to check each policy for exclusions and make sure that you understand what areas are covered should an incident occur involving your product or service.
Additionally, many businesses opt for additional coverages such as worker's compensation or revenue compensation plans when needed. Worker's compensation protects businesses against employee injuries that occur while conducting business operations while revenue compensation covers any losses suffered due to damage caused by events such as fire or theft. Keep in mind that these extra coverages do come at an additional cost and generally must be purchased separately from the core insurance package. Lastly, research customer reviews and ratings about each insurer before committing to them and ensure that the company has an excellent track record for honoring claims and delivering customer service excellence. With proper research you will be able find an insurer who can meet all your soap and candle making needs now and over time as your business grows
How Much Does Soap and Candle Making Insurance Cost?
The cost of soap and candle making insurance will depend on the type of coverage you need, as well as your company's size and scope. Generally, the cost will range from $500 to $2,000 or more per year. The coverage limit is usually determined by the insurer, and it can vary greatly depending on the risk involved in making candles and soap. Some insurers may offer discounts for bulk orders, so be sure to inquire about these when seeking out a policy. Additionally, those who learn an accredited candle making or soapmaking course may be eligible for reduced premiums. Finally, the type of materials used (e.g., wax or oils) can play a part in determining how much your insurance will cost.
Common Coverage Options for Soap and Candle Makers
Soap and candle making insurance is designed to protect businesses that create, manufacture, package, and sell these products. Depending on the type of business setup, the insurance policy may also provide coverage for shipping and label printing services. Common coverage options for soap & candle makers include protection from claims related to product liability, property damage, bodily injury, third-party advertising injury, physical assets & inventory loss/damage caused by fire or theft, personal & advertising injury claims involving slander & libel offenses. Additionally, some policies may provide additional coverage to help protect against copyright infringement or infringement of other intellectual property rights. Lastly, certain policies can give you access to resources that help with educating employees about safety protocols related to handling and working with different flammable materials present in this field of work.
Key Takeaways for Soap and Candle Makers
Soap and candle making is an art form that can be a great way to make a living. Unfortunately, no matter how careful you are, accidents can still happen in your workspace. It's important to protect yourself against potential losses by investing in insurance. This type of insurance is designed specifically for soap and candle makers and provides you with many benefits like coverage for liability, damage to equipment (including machinery supplied by others), property damage, loss of business profits, as well as transportation costs associated with transporting inventory. Furthermore, it also offers protection in the event of injury to another person while they were in your workspace or due to a product error from negligence or lack of labeling on a product. Additionally, you can purchase crime insurance to cover theft of your products or supplies, as well as coverage for disruption of services due to power outages, data corruption or other unforeseen events. By having the right insurance, you're safeguarding your livelihood and investments should something unexpected happen.
Conclusion
Soap and candle making are unique and very rewarding businesses to be in. Unfortunately, like any entrepreneurial venture, there is a risk of accidents or financial loss associated with being an soap and candle maker. Finding the right insurance plan to protect your business is essential to giving your business the best chance of succeeding.
Insurance designed specifically for small businesses is available from most major insurers, who will cover certain liabilities relating to the use of ingredients, materials, equipment and processes used in producing candles and soaps. Business interruption insurance can help to minimize the impact of any interruption caused by fire or similar event that disrupts production or customer service. Property damage insurance can provide coverage when property related to soap and candle making is damaged during natural disasters such as floods or storms. In addition, public liability coverage can protect you if someone makes a claim against you for bodily injury on your premises or an employee causes damage to a third party's property whilst on the job. Finally, product liability insurance may be necessary if you sell products over a certain value.?
Finding the right combination of policies will ensure that your business has protection against all potential risks. With adequate coverage in place you can have peace of mind knowing that your business is protected. Therefore it is essential to research the type of policy needed prior to entering into any agreement with an insurer so that you get the most comprehensive protection possible for your soap and candle making endeavour.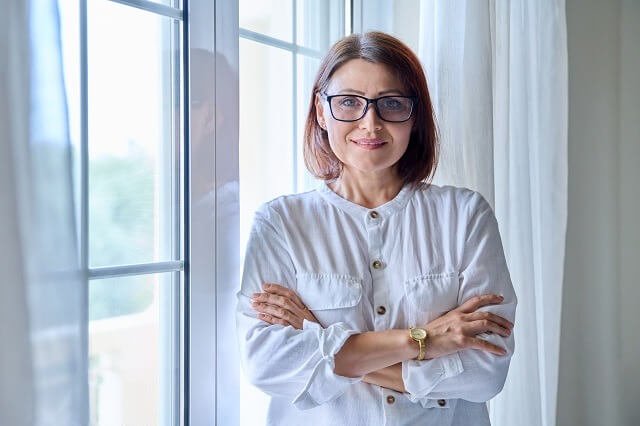 Welcome to my candle making blog! In this blog, I will be sharing my tips and tricks for making candles. I will also be sharing some of my favorite recipes.