Introduction
The Candle Making Seminar is an invaluable opportunity for aspiring candle makers to learn how to make quality crafted candles. The event will be led by a panel of expert candle makers, who will share their knowledge and expertise on the craft. Participants in the seminar will receive information on what supplies they need, how to best plan ahead, and tips on perfecting the candle making process.
In preparation for the seminar, aspiring candle makers should gather all of the materials they need ahead of time. This may include waxes, molds, scents or dyes, wicks, a heat source and other essential elements needed for the production process. Attendees should also create a plan for creating their own individual product for sale after the seminar concludes. Having a plan in place will allow participants to hit the ground running as soon as they've learned from the experts at the Candle Making Seminar. Additionally, individuals attending should be prepared to take notes because it's important to remember all that you learn about this craft over the course of this event!
Refreshing your Candle Making Skills
The Candle Making Seminar 2019 is a great opportunity for people to come together and refresh their candle making skills. This seminar focuses on teaching participants step-by-step guides to mastering the basics of candle making. It will cover topics such as how to use wax, pouring techniques, fragrances for candles, the theories behind different types of wicks and dyeing techniques. Experienced teachers will be on-hand during the seminar to provide valuable guidance and advice. Participants will also have the chance to collaborate together in groups, sharing knowledge and ideas among each other. Additionally, there will be a session dedicated to troubleshooting common mistakes made when creating candles so that you can go home with productive solutions and avoiding such errors in the future.
Learning New Techniques
The Candle Making Seminar 2019 is a great opportunity for those interested in learning creative and innovative ways to make their own candles. Participants will get the chance to learn different methods of candle making, such as hand-dipping, rolled candles, and molded wax pieces. In addition to traditional materials like paraffin and beeswax, they will also be exposed to newer materials such as soybeans and palm oils. They'll have hands-on practice sessions to enhance their skills, including scenting and dyeing techniques. Tools such as wicks, pouring pitchers, cannel machines, melt and pour molds, thermometers, fragrance oils, baskets and more will be among the supplies needed so that participants can start making candles right away after attending the seminar. The expertise of experienced candle makers with industry experience will be shared with participants through lectures on safety precautions in candle making. At the end of the seminar, each participant will receive a certificate of completion which may help them find employment in this field or open up opportunities for teaching or selling candles commercially.
Materials & Supplies Needed
If you're planning on attending the Candle Making Seminar 2019, here are some materials and supplies that you should bring in order to get started right away and remain efficient throughout your experience. First, it is important to bring safety equipment such as a pair of gloves and safety glasses. Additionally, you should also bring candle making supplies such as wax, wicks, molds, thermometers and dyes for coloring. Moreover, it would be helpful to have a double boiler or microwave safe bowl to melt the wax before pouring into the molds. Furthermore, if you wish to make your candles scented, it's essential that you select an oil based fragrance from one of the suppliers in the industry – preferably high-quality and professional grade fragrances – along with some primary and secondary color dyes that can be used for customization. Finally, some other items you might find useful include a variety of jars and containers to hold liquids or solids during pouring process; various tools like stirrers or tweezers; safety matts; release sprays; trimming knives and cutting boards; labels; ovens or hot plates to curing; candle jars or tins. With all these items, you'll be well-equipped to start candlemaking!
Different Types of Candles with Advanced Techniques
This year's candle-making seminar will offer an in-depth look into the exciting world of candle making. Students will explore different types of waxes and wicks, as well as learn advanced candle-making techniques to create specialty candles. While learning new skills, students will also discover their own style of creating scented and decorative candles.
During this seminar, participants will gain hands-on experience with various materials and discover a wealth of information about different types of waxes, dyes and fragrances. Furthermore, participants can expect to learn about leading industry trends for crafting speciality candles including gel candles, layered or marbled effect candles, shaped molds, and colorful patterns. Finally, students will leave the class with creative ideas on how to impress friends and family with unique art pieces and gift ideas made from diverse fragrance combinations.
Live Demonstrations
At the Candle Making Seminar 2019, attendees will get to experience a live demonstration of candle making techniques. Led by professional candle makers, the seminar will cover a variety of topics such as types of waxes used for candles, basic techniques for scent and color mixing, as well as tips on safely pouring and burning candles. Attendees will learn from experienced artisans who will use different tools such as wick testing tools, candle molds, measuring cups, thermometers, pouring pots and fragrance oils to craft unique and beautiful candles. Attendees will also have opportunities to ask questions and gain hands-on knowledge while they make their own customized candles on-site. The Candle Making Seminar 2019 is truly a great opportunity for anyone who is interested in learning more about the craft of candle making or for those just looking for some fun!
Fun Projects to Take Home & Enjoy
The Candle Making Seminar 2019 offers an opportunity to learn all of the techniques necessary to create uniquely designed candles that can be enjoyed or given away as gifts. Attendees of the seminar will come away with active hands-on skills that range from shopping for materials and mixing wax to designing and finishing their own special candle creations. They will receive tips and guidance on how to safely operate and maneuver oil burning, double wick, or floating drops to develop new decorative elements in their projects. The class focuses on competent troubleshooting, maintenance, burn testing, and general upkeep while working with these materials. Techniques such as container-dipping, decoupage votive lovers, curling wax ribbons, layering wraps of molten streams will also be explored during the course. At the end of the session, participants will have completed their own unique pieces along with having gained enough professional knowledge to make them a "candle connoisseur" in their own right.
Benefits & Advantages of the Candle Making Seminar
Attending the Candle Making Seminar 2019 is a great way to gain insight and develop skills into the art of candle making. Not only will participants learn from expert candle makers and experts in the field, but the seminar provides hands-on instruction on how to create unique and beautiful candles that can create stunning visual displays. Furthermore, attendees will get exclusive access to a variety of materials, tools, and scents that can be used to craft specialized candles. Additionally, they will benefit from learning information about safety practices when engaging in candle making as well as gaining perspective on best marketing strategies for candle businesses. Participants have the opportunity to troubleshoot through issues they may have run into while making candles or even just their desire to delve deeper into this art form. The seminar can provide advice and direction on what type of molds should be used along with understanding production flow during high-production periods such as the holidays. Attendees will also receive an abundance of knowledge on formulations of waxes and how it affects burning behavior and performance. Finally, guests will be able to network and socialize with other professionals who share a similar passion for candle making.
Closing
At the end of the Candle Making Seminar 2019 it's important to review what we have learned. One way to do this is to go over each major element: fragrances, wax melts, wicks, and dyes that are used in making candles. Make sure you understand each element's characteristics: what it looks like, how it behaves, and how to use it safely in your projects. It's also important to discuss any difficulties or questions you may have encountered during the seminar so that everyone can benefit from the collective wisdom of the group.
Now that we've reviewed how to make a candle, let's discuss some final words of advice on putting our new skills to use. First and foremost, be sure to keep safety in mind while you are creating your new candle creations. Even if something seems small or harmless at first glance, don't take any shortcuts when it comes to burning candles! Also, don't forget about the importance of trying out different techniques – mixing different fragrances together or using a variety of wick sizes "on-the-fly" can lead to some unique and interesting results. Finally, don't be afraid to experiment – there is no wrong way to make a candle! Enjoy yourself and your newfound knowledge as you continue on your candle making journey.
Concluding Thoughts
If you've been looking for a creative way to light up your life and freshen up your home with beautiful, custom-made candles, then the Candle Making Seminar 2019 was the perfect place for you! This inspiring event featured a variety of activities and workshops designed to help you develop skills in candlemaking and even introduce you to helpful tips and tricks that the experts use. Whether it was wick selection or scent blending, there was definitely something for everyone. You learned about wax type selection and how to properly mix colors. You also made several lovely creations that brought a new sense of beauty to any space.
Now that you have attended the Candle Making Seminar 2019, it's time to put all this new knowledge into action! Get your wax melting, grab some molds, pick out scents and let your inner creative artist out! Turn an ordinary room into one that ignites joy with vibrant colored candles set in distinctive holders. Bring warmth and elegance into every corner of your living room by making tea lit candles stacked in vintage oil cans. Your house can be filled with fragrances ranging from fresh lavender or rosemary all the way to enticing spiced pumpkin. The possibilities are truly endless! Start bringing lightness and ambiance into your life today through candlemaking– The satisfaction from creating something on your own will be well worth it!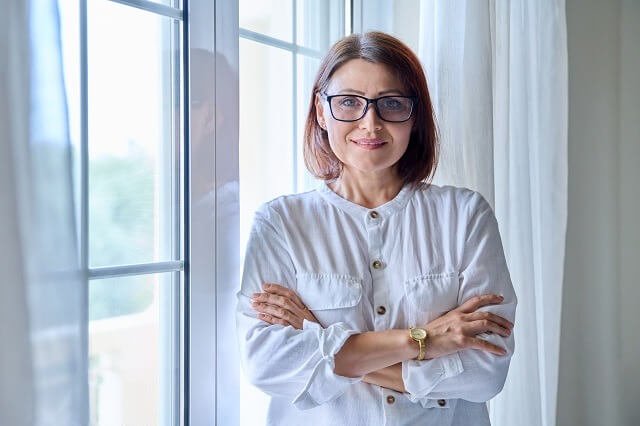 Welcome to my candle making blog! In this blog, I will be sharing my tips and tricks for making candles. I will also be sharing some of my favorite recipes.