Introduction
The benefits of candle making workshops in Brisbane are numerous. Crafting candles can be a fun and relaxing way to express your creativity. You learn different ways to dye wax, create different shapes and sizes, select aromas and essential oils, mix colors, and use wicks that give you the best results.Additionally, learning to make candles can be an enjoyable experience for both beginners and experienced hobbyists. The combination of creative exploration with the science of burning wax makes this craft a uniquely satisfying activity. Furthermore, sculpting and creating candles provides a great opportunity to come up with designer or personalized gifts for friends and family. Making candles also allows one to offload any stress or anxiety accumulated during the day as it is known that hands-on creative work such as candlemaking helps relieve stress. In addition, participating in hands-on workshops gives you the chance to meet new people from diverse backgrounds who share your interests – making each session more rewarding and enjoyable!
Popular Candle Making Workshops in Brisbane
Brisbane is home to many candle making workshops offering a range of creative experiences. Perfect for those looking to pick up a new skill, or just add to their ever-growing crafting skillset. Brisbane's well-known studios like Wax and Wane and Beacon Creative provide an exciting range of classes from the basics such as molding and decorating techniques, all the way through complex layering techniques for experienced crafters. These workshops are perfect for those seeking their own unique piece of art or a handmade gift, providing guidance and the right supplies in one go.
Other popular candle making workshops in Brisbane include Wick Lab Candle Studio, which focuses on teaching the craftsmanship of premium soy candles, while also exploring other concepts like aromatherapy and intentional scents. I Love Clay offers their own popular version of candle making classes where crafters can choose from various sizes and styles of ceramic containers – perfect as a unique creation or gift idea. If you're looking for something more unique, Crafters Workshop explores mix media art with an array of techniques used on Polymer Clay for creating beautiful three dimensional candles!
Advisory
When choosing a candle making workshop in Brisbane, it's important to do some research in order to choose the right one for your needs. A few key factors to consider include: the instructor(s) and their credentials; what materials will be provided and what you need to bring; the cost of the workshop; the duration of the workshop; and access to follow-up support after the workshop.
A good place to start is by looking at online reviews from past customers who have attended candle-making workshops in Brisbane. This feedback can help you get an understanding of both the quality and professional level of a workshop as well as learning about any tips or tricks that others have found useful.
Be sure to contact each potential candle-making workshop individually if you have any questions or specific needs. You can read up on any qualifications or certifications that might be held by each instructor, as well as ask about special offers available only when booking directly with them. Additionally, inquiring about any further education opportunities they may offer like classes and webinars can also be beneficial if you wish to expand your knowledge base following a workshop.
Finally, it is wise to opt for a less expensive option first so that you can gauge how much skill and knowledge you want before investing too heavily in pursuing this craft further. Selecting a high-quality workshop with experienced instructors allows you can learn more quickly so that you can move on through more complex projects more easily once completing your first few sessions.
What Will You Learn During a Workshop
At a candle making workshop in Brisbane, you'll learn the basic principles of wax melting, pouring and fragrancing. You'll get hands-on experience using natural soy wax, essential oils or fine fragrance oils to create customized candles of your own unique design. The instructor will guide you through all of the steps from start to finish including preparing the vessels for pouring, measuring and heating wax correctly, and introducing various techniques for fragrance layering. Finally you'll complete different projects such as single container candles, layered candles, customised container candles, filled votives with seasonally inspired scents and more. At the end of the workshop you'll be able to take home a minimum of three handmade creations that you have crafted throughout the session.
Essential Knowledge and Tools for Making the Perfect Candle
At this Candle Making Workshop Brisbane, participants will learn about all the essential knowledge and tools for making the perfect candle. This workshop is suitable for those with an interest in DIY projects and those wanting to get a better understanding of the basics of candle making. Participants will learn about wicks and melting wax, scents, and different containers and shaping techniques. They'll also gain insight into how to create a good burning candle as well as how dangerous paraffin wax can be if not handled properly. Participants will be provided with hands-on experience of all the steps involved in crafting their own unique candle creations, guided by experienced instructors who are passionate about sharing their candle-making skills. In addition to learning the basics of making the perfect candles, participants will also learn tips on achieving extra decorative effects such as layering colors or using molds or shapes"all while taking safety precautions into account.
The Rewards of Joining a Candle Making Workshop
Joining a candle making workshop in Brisbane has numerous rewards. First and foremost, you get to learn the craft of candle making from experienced professionals and hone your skills. You will pick up tips on how to perfect your craft, be taught safety measures that are essential for candle makers, and learn about the different types of candles available. Moreover, with professional guidance and support, you can experiment with various methods of wax-melting, modifying wicks, fragrances, and much more.
Aside from just learning a new skill and gaining knowledge through a workshop experience, you can also appreciate the creative benefits of joining such a class. You can have fun experimenting with different colors, fragrances and waxes while searching for new ideas or enhancing existing ones. Furthermore, you could even start putting together your very own collection of handmade candles as gifts or décor items.
Finally, by joining this kind of workshop in Brisbane not only can you enjoy developing an enjoyable hobby but it is also a great way to challenge yourself artistically. Whether your end goal is to make money by selling your products or simply become masterful at candle making as an expression of art " there are plenty of rewards worth exploring in this kind field!
Helpful Resources for Candle Making
The Candle Making Workshop in Brisbane is a great opportunity to learn the basics of crafting handmade candles. It's a fun and exciting way to learn a new skill while getting creative. Whether you're experienced or just starting out, there are lots of resources available to help with candle making.
Online tutorials and video lessons: There are plenty of online video tutorials available to watch at anytime. These can teach you all the basics of candle making including selecting molds, properly measuring ingredients and techniques for adding coloring, scent and adornments.
Craft stores: Many local craft stores will have classes as well as materials needed for candle making that include waxes, wicks, molds and dyes. Keep an eye out for special deals or sales which could make it more budget-friendly to purchase bulk items like waxes in larger quantities.
Candle making books: If you prefer reading from books instead of watching videos, there are plenty of candle making books that offer a step-by-step guide for learning the craft. Many even provide tips for beginners to help understand the processes better before attempting them on their own.
Forums & communities: Lastly, there are online communities where fellow enthusiasts share all sorts of advice and helpful tips relating to various aspects of candle making! Researching what other crafters have experienced may provide further insights on how better to tackle any potential issues encountered when attempting complicated projects.
Conclusion
The sheer joy of making your own unique candles can be immensely rewarding. Whether it's a special occasion, or simply a chance to get creative and have some fun, a candle making workshop in Brisbane offers something that everyone can enjoy. From beginner to more expert levels, and with plenty of guidance from an experienced instructor and fellow students, you'll soon discover why crafting one-of-a-kind candles has become so popular. More than just a craft activity, it's about creating memories that will last for years to come. Before you know it, you'll be looking forward to returning for another delightful and enlightening candle making workshop in Brisbane.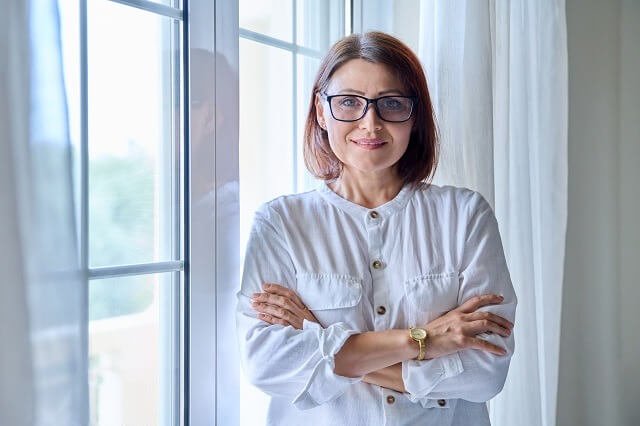 Welcome to my candle making blog! In this blog, I will be sharing my tips and tricks for making candles. I will also be sharing some of my favorite recipes.