Great Essential Oils to Use For Fall Candle-Making
Eucalyptus – This essential oil has a strong, minty aroma and adds a unique depth to candle-making. Eucalyptus blends very well with other scents, such as sage or orange, adding a wonderful layer of complexity to any scent blend.
Honeysuckle – A sweet floral scent like honeysuckle is always a great choice for candles during fall. It adds an element of joy and levity to the home while creating an inviting atmosphere to relax in.
Lavender – Lavender is another great option for fall candles, it has a calming and soothing effect on the mind and body. Candles with lavender oil can be used to combat stress or anxiety after a long day. Blending lavender with chamomile or rosemary will also create an uplifting and comforting energy throughout your home.
Ideas for Distinctive Fall Candle Packaging
If you're looking for a unique way to give a special touch to your autumn candle packaging, try using rustic twine. You could wrap it around the jar or the lid for an intricate and beautiful presentation. If twine isn't quite the look you're going for, look into materials like ribbon, lace, string or burlap that can provide a similarly rustic feel.
You can also use specialty labels or tags to make your candle special, such as ones featuring festive graphics like leaves or pumpkins. Consider including this same design on other elements of the packaging too so everything coordinates and looks put-together.
To further customize your candles' packaging, use small dried herbs like thyme, rosemary, and sage to decorate! Attach branches of these herbs onto the lid of each candle with glue or decorative pins. Add some extra touches by sprinkling some petals or seeds across the top, but be careful not to cover up your label!
How to Use Fall Candle Scents to Transform the Home
Candle making is a great way to bring the scents of autumn into the home. To create an inviting and calming atmosphere, it's important to use strategic placements in order to make sure that all areas of the house are filled with warm and pleasant smells.
For starters, place a few candles at entry points like front doors or hallways. Vanilla, apple-pie, and other sweet scents can give off a comforting vibe before guests even step inside. Many cozy workplaces also benefit from having fall candles around them, like near a desk or workspace. This can help keep productivity levels up while simultaneously creating an atmosphere that you'll want to come back to.
In living rooms, place one or two larger candles in central locations that will be seen from any angle of the room. Opt for warm and woody scents like cedarwood, amber and clove for ultimate comfort and relaxation when enjoyed alongside books or movie night conversations with friends. To add an extra bit of coziness, cluster several small candles together on a coffee table or on trays placed around a room – this works especially well if there are complementary scents like sandalwood paired with rosemary for example.
Finally don't forget about bedrooms! Individually sized votive candle holders lined along window sills or dressers is perfect for adding some subtle yet inviting aromas before bedtime – think lavender or chamomile which are both natural sleeping aids.
When used thoughtfully and strategically throughout your home Fall candle making is sure to become your favourite season's newest pastime – allowing you to unwind while conveniently transforming your space!
The Best Recipe for Fall Candles
Step 1: Gather Supplies
– Candle wax of your choice
– Fragrance oil or essential oil of your choice to make the scent of the fall candle
– Container for the candle
– Wax melting pitcher and double boiler
– Thermometer (optional)
– Wick, wick tabs and centering device
Step 2: Prepare Candle Container
Prepare the container by washing it with a mild soap and warm water. Make sure to take off any labels and use a soft cloth when wiping down the container.
Step 3: Melt Wax
Pour the wax in to a wax melting pitcher or double boiler of your choice. Heat on low temperature until melted and stir occasionally. Use caution while handling hot wax. You can also use a thermometer to check that wax is melted to its desired temperature.
Step 4: Add Fragrance Oil or Essential Oils
Measure out desired amount of fragrance or essential oil and stir into melted wax. The amount you will need will depend on what type of fragrance you are looking for in your fall candle, so adjust as needed according to taste preference.
Step 5: Attach Wick
Carefully pour melted wax into prepared candle containers after attaching wick with wick tab and centering device at base of container. Allow 24 hours for wax to cool completely before trimming wick for lighting purposes. Enjoy making memories with fall candles!
Suggestions for Candle Making Supplies
When sourcing candle making supplies for fall candles, the best option is to buy from reliable online stores. There are multiple choices of scents to choose from and because items are available across multiple websites, you can easily compare costs to find a good deal. You can also take advantage of discounts or free shipping offers if available.
If you prefer to purchase locally, you may have some luck at craft stores like Michaels, Hobby Lobby and A.C Moore as they often provide scents in seasonal ranges such as those needed for fall candles. Many local hardware stores offer natural waxes too, so look in your area for these supplies. If there's an arts & crafts fair close by, it's also worth checking out because you might get some unique candle-making supplies!
Benefits of Homemade Fall Candles
Making one's own fall scented candles can offer numerous beneficial advantages compared to purchasing premade. One advantage is saving money, as the materials and supplies to make the candles can be found for a fraction of what it would cost to buy them in stores. Another benefit is having control over the quality of the candles made as, depending on the type of wax used and ingredients added (i.e, dye), a person can determine how strong or soft their candles might smell. Finally, when making the fall scented candles at home, one can avoid using any harsh chemicals that are sometimes found in pre-made candles which may adversely affect your health when burned.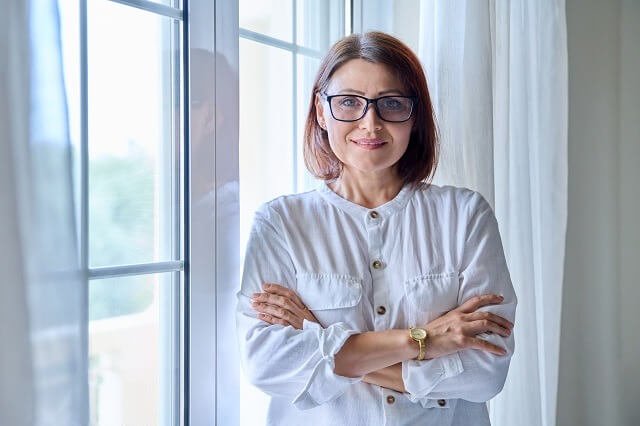 Welcome to my candle making blog! In this blog, I will be sharing my tips and tricks for making candles. I will also be sharing some of my favorite recipes.