Introduction
Candle making is the art of combining different ingredients to create beautiful and fragrant candles. It can be an enjoyable hobby or a tool for small business owners looking to create a unique product for their customers. A Cricut machine is a versatile cutting machine that allows users to cut out shapes and letters from specialized materials such as paper, vinyl, leather, fabric and more. It is ideal for creating labels for candles – allowing you to customize the design however you like. Using a Cricut to make candle labels offers many benefits compared to purchasing pre-made labels or using traditional printing techniques.
The main benefit of using your Cricut machine to make labels is the level of customization available. With Cricut Design Space software, you can easily create custom designs with specific shapes and fonts without any prior design experience. This means that your labels are completely unique, adding a personal touch to your candles. You also have much more flexibility when it comes to material choices: use permanent adhesive vinyl or printable sticker paper, depending on what type of label you're looking for.
Using your Cricut machine also lets you experiment with different layouts before committing them to print – making it easier to achieve that perfect label look that matches the scent and feel of your candle composition. The machine will precisely cut whatever shape or lettering you want in just minutes – with no mess or fuss – so there are no worries about running out of ink or wasting materials due to human error during the printing process . Making labels on your own also makes it faster and easier than having them printed somewhere else, not only saving time but money as well!
Choosing the Right Cricut Machine for Making Candle Labels
When it comes to choosing the right Cricut machine for making candle labels, there are a few factors to consider. First, you'll need to decide if you are looking for a Digital Cutting Machine or an Engraving Machine? A Digital Cutting Machine will allow you to cut out intricate shapes, curves, holes and edges from materials such as cardstock, vinyl, paper and fabric. An Engraving Machine on the other hand allows for engraving deeper into more durable materials such as wood, leather and acrylic. Depending on your budget and intended projects it is important to understand what type of project you plan on creating with your Cricut machine in order to choose the correct model.
Another important consideration when selecting a Cricut machine is understanding what material you intend to use for your candle labels (and any other projects). Many models come with specific settings for different types of materials as well as compatible adapters which will allow you to cut thicker materials or larger shapes than standard cutting blades can handle. Additionally, many machines also come with extra accessories such as weeding tools or spatulas that can make working with certain materials such as vinyl easier. Taking the time to do research into each model before making a purchase is essential in order make sure you end up with the perfect Cricut machine for your needs!
Materials Needed to Make Candle Labels with Cricut
To make candle labels with Cricut, you'll need: a quality vinyl material such as Cricut's permanent vinyl, transfer tape, a computer and design software such as Cricut Design Space, self-adhesive paper for printing the designs onto the vinyl, craft scissors for cutting out the label shapes from the printed vinyl, and of course – a Cricut machine. You'll also need a clean surface to work on.
Once you have all of your materials ready, it's time to get started. Begin by designing your labels in the design software and print them onto the self-adhesive paper. Then use the craft scissors to cut out each label shape from the printed paper. After that, you'll place the cut labels onto your chosen vinyl and then secure them with transfer tape. Finally, feed each label into the Cricut machine and let it do its job! The finished product will be sharp looking labels that will last through many uses.
Step-By-Step Instructions for Making Candle Labels with Cricut
1. Design your label in Cricut Design Space: Begin by opening up the Cricut Design Space software. Select "New project" and then choose the type of design you would like to make for your candle label. You can use text, graphics, or even images from our library of projects.
2. Download the images or upload them: Once you have chosen a design for your candle label, download it by clicking the "Download" option on the right hand side or upload it if you are using an image from another website or source.
3. Set up the material: Cut out a rectangle of material and insert it into your Cricut machine making sure that all edges are lined up correctly with the blade guide markers. Depending on what material you choose you will want to adjust different settings within Cricut Design Space such as pressure and cut speed.
4. Select "Make It Now": After your material has been inserted press down on the start button and select "Make It Now" this will pull up your design that is ready for cutting on the material you chose out of step 3.
5. Drag and drop images onto virtual mat: If needed- drag and drop any necessary images that you would like to include onto a virtual mat in order to be able to print all elements at once without having lines showing where one piece stopped printing and another began printing
6. Load cutting mat into machine: Once all elements have been added load cutting mat into machine making sure everything is lined up correctly with blade guide markers just like in step 3 but this time making sure there will be no lines showing when printed from one piece onto next by lining them all up with each other while still lining up with blade guide markers.
7. Cut Settings Adjustment : In order to get the perfect cut we recommend going into settings selecting materials used then selecting type of cut you would like shown here on screen along with pressures cuts speeds depths as well as debossing or perforating options depending on need or choice to get just right look certain projects may call for different settings than others so view what works best for each project done here For Candle Label specifically we recommend Speed 3 Pressure 1 Careful Blade Depth 2
8. Press Start Button & Watch Cutting Process: After Presses down start button watch as designs being cut out perfectly ready for next step in process once finished unload from machine proceed to next step without interruption until complete Plus Don't forget to save design as new file before exiting program
9 . Peel off Backing Paper Layer : Gently peel away backing paper layer revealing beautiful vinyl craft made just now via Cricut pressing slightly against mat while doing so can help remove built-in adhesive layer gradually until exposed this allows For candle labels Ready To Stick wherever they need placed
10 . Place Labels Where Desired : Take newly made labels place wherever needed indoors/outdoors surfaces example center tops sides bottoms paperwood plastic glass canvas even cars throughout homes store front more so artsy custom look achieved therefore labeling brand business budget friendly cost effective way thus tailor labeling specifically industry needs Enjoy!!
Tips for Designing Professional-Looking Candle Labels with Cricut
Creating professional-looking candle labels with Cricut doesn't have to be daunting. To design the perfect label for your homemade candles, there are some helpful tips you can follow:
1. Choose a high-quality vinyl material for the label that works well with Cricut. Depending on the look and durability you need, you may opt for regular adhesive vinyl, permanent adhesive vinyl, or removable adhesive vinyl with a glossy finish.
2. Design your label in a program specific to Cricut machines (such as Design Space) so you can take full advantage of their tools when cutting and styling your labels. This will allow you to easily adjust shapes, text fonts, and more while creating the perfect label tailored to the look of your candle container.
3. Use multiple layers and an array of colors in order to create dimension on each side of your label. Using multiple layers is also beneficial if there is text involved because it will let letters "overlap" so font size doesn't get too big for a small area on the label.
4. Always use light colored ink or embossing powder when printing out or etching words onto any labels made with Cricut vinyl materials as dark tints tend to make them difficult to read once affixed to the jar or object carrying the candle product itself.
5 Apply transfer tape onto the finished design before attaching it onto your container so you can guarantee smooth placement without warps or bubbles that may ruin its appearance upon completion. Transfer tape should be chosen based on what type of material was used in fabrication as certain types are designed specifically for certain vinyls and other decorating materials used with Cricut machines like glitter HTV and fabric ink sheets
Troubleshooting Common Issues When Making Labels with Cricut
One of the most common issues when making labels with Cricut is poor adherence to the surface. This can be caused by a variety of factors including an unclean surface, improper adhesion settings, or using an incorrect material for the labels. To avoid getting poor adhesive results it is essential to always start with a clean and well-prepared surface that has been wiped down with a damp cloth. Additionally, you should make sure to use the correct setting on your Cricut machine when applying the vinyl or paper label to ensure proper adhesion. Finally, if a different material than what was originally chosen for the labels is needed then adjusting your Cricut settings to match that material is advised in order to obtain a strong and secure bond. Regardless of which type of label you are creating, taking these steps will help guarantee that your labels stay firmly in place and not peel off prematurely.
Additional Ideas for Making Candle Labels with Cricut
If you're looking for ways to spruce up your candles and make them extra special, Cricut is a great option! Here are some additional ideas for making candle labels with Cricut:
1. Make custom scented labels by using different shapes, fonts, and colors. This will help identify the various fragrances of the candles and make them look unique.
2. Create unique labels featuring popular sayings such as "happy birthday," or "thank you." You can even add graphics that fit the occasion or theme.
3. Use a vinyl adorned with metallic accents to give your candles a stylish look. You could also use glitter or sequins to add some sparkle to your candle label designs.
4. Create wedding-themed candle labels that feature photos of the bride and groom, along with their initials and wedding date. This would be an ideal way to personalize favors for wedding guests.
5. Use words like "love" or "family" as part of your designs if you're making candles for any special days on the calendar (Valentine's Day, Mother's Day, etc.). These simple yet meaningful words can really express your sentiments when it comes to giving gifts with candles attached!
Conclusion
Making candle labels with Cricut is the best option because it produces professional and high-quality labels quickly and easily. The user just needs to upload an image or design into their Cricut software and then use the provided tools to cut, shape, and customize their label. This way, users have complete control over the look, feel, and size of their labels. Moreover, using a Cricut allows for completely unique designs that are not available through any other label making process. Furthermore, compared to traditional printing methods, using a Cricut for candle labeling is very economical as it does not require large amount of paper or other supplies. Finally, Cricuts are also very easy to use so anyone can create fabulous labels regardless of their experience or skill level. All in all, creating candles labels with a Cricut is definitely the best option due to its ease of use, affordability, and ability to provide special custom designs.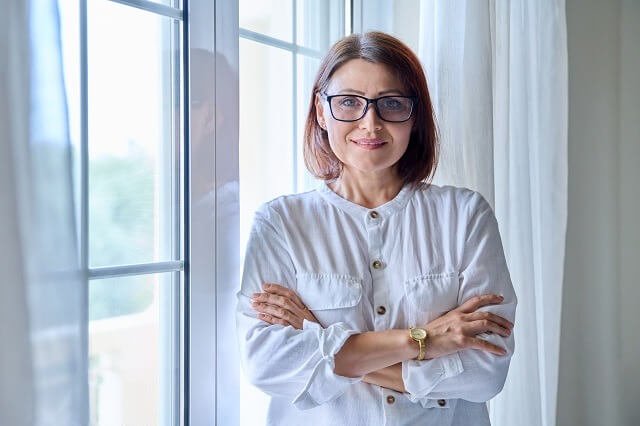 Welcome to my candle making blog! In this blog, I will be sharing my tips and tricks for making candles. I will also be sharing some of my favorite recipes.