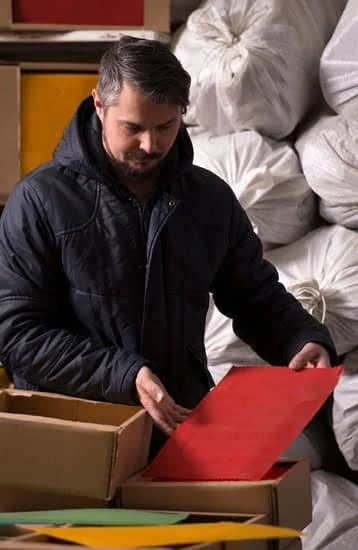 You can use several types of plants as natural dyes for candle making, including herbs, fruits, and spices. Rosemary can provide olive-green to soy wax candles. To add green color to soy wax, bruise the rosemary leaves in a pestle and mortar. Alfalfa can provide a medium-green color. You can also add kelp to give your candles an olive-green hue. Here are some other ideas for natural candle dyes:
Herbs
The oldest natural dyes for candle making were herbs. Heat them in oil to extract their colour and then add them to hot wax. Herbs can create a light summery yellow or a deep, elegant purple. Other popular natural dyes include ground lichen and wild celery. Sage, artichokes, and carrots are excellent sources of colour and scent. Traditionally used for coloured soap, these ingredients can also be added to hot wax to create various hues.
When using herbs as natural dyes for candle making, you need to make sure you strain the leaves and herbs carefully. Crushed herbs will give a mottled appearance to the finished candle. When used in homemade molds, this will look particularly attractive. While you're preparing the herbs, remember that they're natural ingredients and will inevitably get mixed into the wax. It is also important to strain them to avoid the possibility of mould.
Other plants and spices can be used as natural dyes for candle making. Turmeric is often used to create golden-colored candles. Coffee filter sachets and cheese cloth are also suitable. They don't require boiling and don't clog the wick. These ingredients also give the candles a unique scent. The scent of your homemade candle is irresistible. And what's more, you'll be helping the environment too!
Fruits
Before the discovery of synthetic dyes, herbs were used as natural dyes. You can heat herbs in oil to extract their colour, then add them to hot wax to create the desired colour. Another alternative for natural dyes is flower petals. They will add texture to your candles, while adding a vibrant shade of colour. Wild celery, kelp, nettles, rosemary, huckleberries, and rose hips all have natural dyes that can be used in candle making.
When using fruit as natural dyes, use mashed fruit, not the seeds. Blackberries will stain your fingers, but they have natural dyes that are perfect for candle making. You can also use artichokes or elderberries for green shades, while strawberries, huckleberries, and blueberries will give you a luscious purple. You can even use onion skins or beetroot to produce a deep shade of orange.
Crushed whole cloves are a great choice for green-colored candles, and you can crush them in a pestle and mortar. If you prefer a browner shade, ground cinnamon can be used in a coffee filter. You will need a pestle and mortar to crush the seeds and bruise the leaves and roots. Once the dried fruit is ground, add it to the wax. Remember that the process will take several days, so it's important to keep the wax at a constant temperature.
Spices
Herbs and spices can be added to your homemade candles for added fragrance and texture. Herbs suitable for candle making include rosemary, lavender, thyme, mint, and hyssop. You can dry the herbs by hanging them upside down in a dark, well-ventilated area. To use them, cut them into about 1/4-inch pieces. When pouring the wax into your canister, be sure to leave some wax on top to hold the candle together.
You can also add essential oils to your candles. You can use half to a full ounce per pound of wax. Remember, if you use too much essential oil, it will evaporate and cause you respiratory issues. For a strong pumpkin spice fragrance, use 0.5 oz. For a mild fragrance, add 7 g. You should add the essential oils to the wax before it reaches 155 degF/68 degC. If your candle becomes too hot, it will vaporize the essential oils.
Once you've determined which herbs and spices work well together, you can experiment with them to find your own unique blend. If you're making Christmas candles, rosemary leaves are an excellent choice. You can also use dried herbs and spices to give your candles a natural scent. Sage and mint make good additions to Christmas candles. Mint and rosemary are also good options for creating candles with subtle fragrance. You can also use flowers such as jasmine, lilac, and lilac. Just remember to dry the flowers before you use them.
Flowers
Herbs and flower petals can be used as natural dyes in candle making. Herbs are traditionally used as dyes, and they can be infused into oil or added to hot wax to add colour. These herbs and flower petals will add texture and a beautiful, natural yellow to your candles, while some herbs, like St. Johns Wort, are red, blue, or purple. You can also use dried ground alfalfa for medium green or yellow streaks.
When using flowers and other plant materials as natural dyes, it is essential to follow a few steps to ensure success. First, you need to get the right temperature to dye the wax. The best temperature for dyeing is between 130 and 140 degrees Fahrenheit, so keep that in mind when making your wax. Then, stir your wax as often as possible to ensure that the color spreads evenly and is saturated throughout the wax. Afterward, you can pour the wax into your containers or container of choice.
When it comes to choosing a natural dye for your candles, you should look for those that have a wide range of colours. For example, flowers such as rose hips, cornflower petals, and green tea will produce brown and green shades of candles. Other plants that make great natural dyes include sage, rose hips, and green tea leaves. Other herbs and plants can also be added to your recipe for natural dyes in candle making.
Hyacinth
If you want to create beautiful, natural-looking candles, consider using hyacinth flowers. Hyacinth flowers have a delightful aroma and can be enjoyed at any time of the year. You can make candles that feature a variety of colours and scents, such as violet, pink, or orange. Hyacinth flowers are perfect for any season, including summer! And if you're looking for a more natural way to dye your candles, consider using these flowers.
Another way to dye your candles is by adding fruits. Some fruits produce blue, purple, or pink hues. Other fruit-based ingredients are beetroot, onion skins, and blackberries. Ground black walnut also produces purple specks in your candle. Pumice, a volcanic rock, can produce reddish orange dye. Onion skins can produce a deep orange colour, and beetroot gives your candles a dark brown hue.
Using natural dyes for your candles is an easy way to achieve beautiful colors for your creations. You can use old candles as a starting point for creating new ones, or you can buy a block of paraffin wax and melt it in a double boiler. Then, you can add the dye gradually until you achieve the desired color. Once you've added the dye, you can pour the melted wax into the molds and allow it to harden.
Green tea
If you are interested in creating candles with natural colours, green tea is a natural alternative to synthetic colourants. Green tea is a powerful natural dye that can produce a variety of colours. The powder form of green tea can be used to produce brown-coloured candles, while the liquid version of green tea can create beautiful shades of blue. Other plants and herbs can be used as natural dyes for candles, such as goldenrod, coneflower, and wheat grass juice.
Another natural dye that you can use is henna. Henna can give a light to medium green colour to candles. Sage is another option. To use it as a natural dye, simply bruise some rosemary leaves in a pestle and mortar or add it to the hot wax. Alfalfa and rosehips are also good sources of natural dye. These can be added to your wax if you want a medium green colour.
When using green tea natural dyes for candle making, you should heat the wax at a temperature of 130 to 140 degrees F and stir the mixture continuously. Stirring too quickly will cause the wax to splatter. Generally, the darker shade you choose, the more green tea natural dye you'll need. Be sure to stir constantly while you're working. It may take 2 to 3 minutes to melt the wax.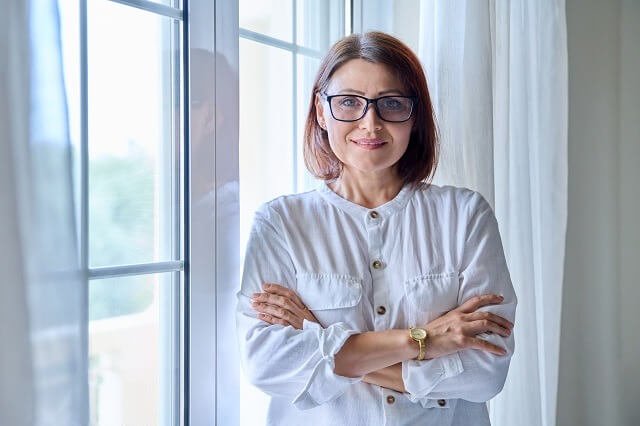 Welcome to my candle making blog! In this blog, I will be sharing my tips and tricks for making candles. I will also be sharing some of my favorite recipes.