Introduction
Soigne Candle Making has been producing high-quality candles for over 10 years. We pride ourselves on our commitment to excellence and embrace the spirit of innovation that has helped us create some of the most sought-after candles in the industry. Founded by master chandler Robert Holtzman, Soigne was built from a passion for craftsmanship and quality materials.
Robert's goal was to create singularly exceptional pieces that could become conversation starters as much as decorative items. Specializing in sustainably sourced materials such as beeswax and soya wax, which produce an exquisite scent when lit, has allowed Soigne to reach customers around the world. Moreover, each candle is carefully crafted with attention to detail " from careful selection of fragrances, to the application of distinctive shapes that truly make our products unique.
At its core, Soigne strives to produce candles with superior quality, inspiring stories and memories every time they are lit. Every step of our production process plays a significant role in ensuring every product we craft is imperfectly perfect. From part-time hobbyists looking to explore their creative side, to decorating aficionados who appreciate unique pieces"our extensive candle offerings cater to all needs. Now boasting over 30 candle collections available both online and in stores crafted from careful research and experimentation " what started off as an idea evolved into a legacy that celebrated aesthetics and sheer craftsmanship like no other before it!
Quality Above All
Soigne Candle Making is committed to providing customers with a superior candle making experience. From the careful selection of materials to meticulous pouring and curing, each step of the process is designed to ensure the highest quality results. We take pride in the fact that our candles are handmade from start to finish by people who truly understand what goes into creating an excellent product.
First, we source only natural ingredients for our artisanal candles, such as clean-burning soy wax for the base and quality essential oils for fragrance. We strive to procure ingredients that are sustainably harvested and ethically sourced over synthetic components. Our team then melts wax with just the right mixture of fragrances before gently pouring it into molds, one at a time. As the wax cools down, each completed candle is inspected for any flaws or imperfections and polished carefully with tissue paper.
The end result? Lovely, delicately scented candles that burn slowly, evenly emitting their wonderful aroma while creating an inviting atmosphere in any home. Our efforts not only yield a great aesthetic "each Soigne Candle lasts longer than standard store-bought varieties " but provide peace of mind knowing your purchase supports responsible sourcing initiatives towards stronger environmental practices.
Aroma Benefits
Soigne Candle Making has become increasingly popular in recent years as people have begun to recognize the therapeutic properties of natural aromatic oils and plant extracts. Burning these aromatic oils can help create a relaxing atmosphere that is conducive to meditation, aromatherapy and even improved concentration. When natural essential oils are lit together with special herbs, resins and flowers it can create an incredibly powerful scent and effect on an individual's wellbeing.
Not only does candle making provide individuals with the opportunity to enhance their physical spasces, but it also has the potential for helping to reduce stress levels, improve mood and relaxation. Essential oils such as Lavender, Chamomile and Ylang-Ylang have long been used in aromatherapy for their calming properties while citrusy scents like Lemon and Orange have been known to boost energy levels. Other essential oils like Eucalyptus are believed to help with breathing problems while Peppermint is thought to help relieve headaches.
By investing in Soigne Candle Making you will be able to handcraft your own uniquely scented candles that not only look beautiful but also emit a variety of healing benefits from every burn! With Soigne you will be provided with quality waxes, seals and jars for creating lasting memories all around your home or work space. You will learn the importance of each ingredients through careful study of recipes designed by certified professionals. Finally, you can customize your own collection by mixing different scents depending on which occasion or location you want your candles to benefit from!
Ingredient Innovations
Soigne Candle Making is a candle-making business created by an experienced chandler with decades of experience in the craft. It is based in the UAE and provides a unique, customized candle making service for customers both locally and globally. They explore various ingredients combinations such as waxes, oils, colors, and fragrances to create beautiful custom candles tailored to any special occasion. Additionally, they also offer their services of creating beautiful yet eco-friendly scented candles made using environmentally friendly materials such as soy or coconut waxes. Many of their creations are available on their website, providing customers with one-of-a-kind products that evoke a sense of nostalgia through scent and aesthetic.
In addition to offering exceptional candle experiences crafted to order, Soigne Candle Making also offers comprehensive workshops designed to teach people the basics of candle making. These fun and informative classes cover topics ranging from wicking techniques to essential oil infusion while exploring fragrance options including essential oils as well as natural fragrances like beeswax or coffee beans. During the workshops, attendees learn how to make different types of candles that can be personalized in color and scent. Heading down another level deeper into the artistry of candle making, specialized classes focusing on exploring different ingredient combinations allow students to explore the endless possibilities for crafting stylishly elegant candles through unusual permutations such as experimenting with patterns or layering multiple scents.
Sustainability
Soigne Candle Making is dedicated to creating remarkable, artisanal candles using sustainable practices. Every part of their production process is based on their commitment to the environment and its natural resources. To reduce their landfill and energy waste, they only use bio-degradable packaging materials. Their waxes are made from a premium plant-based blend, with none of the harsh chemicals associated with traditional paraffin candles found in many competitor models. Moreover, Soigne Candle Making uses natural soy oil or beeswax for their wicks to eliminate the risk of indoor air pollution. Additionally, their production processes strive for maximum efficiency. Each candle is carefully crafted by hand and formulated utilising innovative techniques that produce minimal environmental impact, including a hydroelectric dam system for electricity that doubles as a natural habitat for local marine life. Lastly, Soigne Candle Making replaces traditional manufacturing emission controls with modern renewable energy sources such as solar panels and wind turbines which help offset our production costs whilst at the same time providing clean energy into our surrounding communities.
Visual Appeal
Soigne Candle Making offers a range of beautiful, elegant candle containers that lend a stylish and sophisticated touch to any home. From classic jar candles with bright ribbons to festive holiday containers with glittering details, there's something for everyone in our collection. Our containers come in various sizes and shapes, from rectangular tin boxes to tall fluted jars. We also offer an array of striking fragrances to complement each candle container, such as crisp floral notes or spicy woodsy scents.
For those who wish to further add style and personality to our products, we offer custom printing options on many of our jars. Whether it's someone's initials or favorite phrase, customers can make their mark on their very own vessels. We also provide wick-less options so individuals can get creative and fill their jars themselves! Our website is full of tips and tricks for creating the most beautiful candles at home, providing all the necessary guidance along the way. In addition, we strive to educate consumers on wax options and provide our families with quality ingredients in order to ensure the longest burn when using our products.
Become a Part of the Community
Soigne Candle Making offers a unique opportunity to join our family and explore the world of candle-making. We offer expert guidance and instruction to help bring your imagination and creativity to life. Whether you are a beginner or an experienced candle maker, we have a suite of products and services that can take your experience to greater heights. From waxes, molds, colours and fragrances, right through to personalized tips on how to craft the perfect candle, we've got you covered.
Our tailor made classes available for all levels of expertise help you build confidence in your skills as your journey with us grows. Community members have access to exclusive discounts when buying materials from our store as well as access to our library of recently released material from guest authors across the globe; keeping you up-to-date with industry information and trends. Our blog also keeps members informed of upcoming events like workshops, seminars and demonstrations from other experts in the industry which you can access either online or live nearby. What's more? Our membership unlocks additional benefits such as early bird discounts for special edition items – enabling do it yourselfers unlimited possibilities! So if you're looking for a safe haven where you can be part of a vibrant community and grow your skills, then Soigne Candle Making is here for you – join us today!
Conclusion
The experience of making Soigne candles is like no other. With all the advantages and beautiful effects that come with creating these lovely candles, it is no surprise why these products are so popular. From the creative process of designing your own custom candle to the sharing of an amazing scent with friends or family members, or even just as a pleasant reminder of one's favorite visit to a certain place – this particular type of candle making can truly be enjoyable for many.
The results of Soigne candle making are almost always satisfying, and there are endless possibilities when it comes to creating specialized scents, shapes and even colors " something that makes the entire endeavor even more exciting and rewarding. Even without any prior knowledge or understanding of this craft, anyone can embark on their own journey in Soigne candle making and eventually become a master at it as they gain more insight and understanding. The quality produced by a well-made project using tools specifically made for Soigne candles will last forever as a sweet reminder that an effort was placed into its creation.
As the years go by, more candle makers will undoubtedly start appreciating the capabilities of Soigne candle making in furthering their ability to express themselves creatively while providing others with value through both artistry and delightful scents. Its popularity will likely grow due to its vast potential when it comes to customizing each individualized project along with its notable affordability compared with other forms of artistry or product enhancement. Furthermore, its convenience factor also adds greatly; being easy to use within quiet spaces or at larger events alike means that virtually anyone can make use of this particular form of crafting regardless of location or situation on any given day. No matter what advances may come in the future regarding candles, one thing is for sure: Soigne Candle Making will remain an important part of history due to its various qualities and practicality " providing a sense of connection through positive memories despite great distances between people involved in each unique craft project..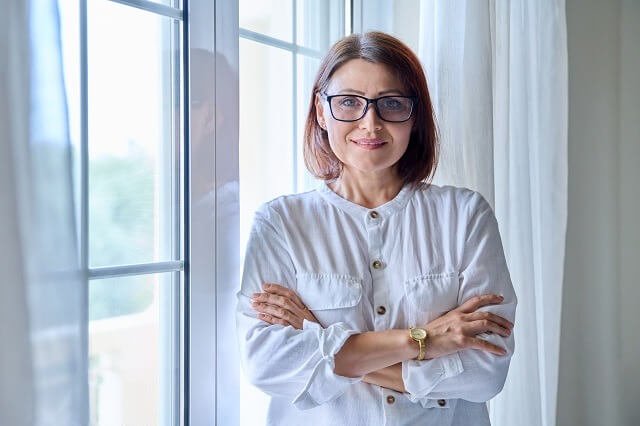 Welcome to my candle making blog! In this blog, I will be sharing my tips and tricks for making candles. I will also be sharing some of my favorite recipes.