Offer a Special Discount
Starla and Lisa's Candle Making Site is proud to offer our customers an exclusive discount on their first purchase! Simply enter the code "FIRSTBUY" during checkout to receive 10% off your order. Our specialty candle making products and accessories make great gifts, so don't forget to share this exciting discount with your friends and family! We want every customer to feel welcome and appreciated, so enjoy this one-time savings opportunity today!
User Reviews and Testimonials
At Starla and Lisa's Candle Making Site, we take pride in offering the highest quality candles on the market. With a skilled staff of talented artisans and an eye for detail, our candles are simply exquisite. We take pride in being able to offer our customers individualized service as well. Our team provides consultation services to help customers find just the right candle for their needs and tastes.
Our customer reviews and testimonials speak for themselves:
"I recently bought several candles from Starla and Lisa's Candle Making Site without ever having seen them in person before. I was blown away when they arrived – they were even more beautiful than I had imagined! The craftsmanship is outstanding and the unique scents really set them apart. Highly recommend!" -Carol S.
"Starla and Lisa's really pulled through for me when I was looking for unique wedding favors – they created customized candles that perfectly fit with my decor theme. Their attention to detail is incredible, not to mention how much time they saved me by designing everything custom." -Sean H
Inspiration Gallery
Starla and Lisa's Inspiration Gallery is a great resource for candle makers looking for ideas and inspiration for their own unique wax creations. Every week the gallery will be updated with new designs from all over the world, from simple to intricate styles. There are an array of classic shapes and sizes, but also bold and eclectic pieces that really make a statement.
Customers can use the Inspiration Gallery to recreate popular designs or as inspiration for creating entirely new original pieces. They can also get tips from expert crafters regarding techniques such as swirling, layering, and embellishments. In addition to individual pieces, Starla and Lisa's Inspiration Gallery also features unique combinations of shapes and scents that customers can easily replicate in their own workroom at home.
Special Features
Starla and Lisa's Candle Making Site is a great platform for all kinds of candle making enthusiasts. It offers customers a comprehensive selection of candles, fragrances, ingredients, and other supplies. Customers can order pre-made candles, or customize their own designs. The site features a wide range of natural oils from around the world to create unique and fragrant combinations. Additionally, customers can also choose from several waxes, such as organic beeswax and soy wax, to make their own custom creations. Furthermore, the site also offers tips and recipes on candle making. Finally, all orders come with an additional surprise gift – an exclusive candle scented sachet that can be used in drawers or closets to keep them smelling fresh and pleasant.
Additional Tips
When working with candles, it is important to remember that their fragrances can easily dissipate over time. To preserve the scent of a candle, ensure that you store it in tightly-sealed containers in cool, dark places. This will keep the wax from melting and releasing its pleasant aromas. Additionally, ensure that the wick is properly maintained by trimming it often so that the burning process produces little or no smoke.
Also consider adding decorations to your candles for a more creative look. You can do this by gluing ribbons, beads and other elements to plain candles or using soy wax clamshells filled with colorful decorations such as dried rose petals and spices. These decorations can also help to enhance the fragrance of your candles. For an extra special touch, use food grade glitter when making your own scented candles!
Tutorial Videos
Starla and Lisa's Candle Making Site offer customers the opportunity to learn how to make their own beautiful candles. To take the educational experience a step further, they offer tutorial videos. These videos will provide customers with an even more comprehensive and helpful guide in creating their own candles. The tutorial videos are sorted into different categories, such as Beginner Level Candle Making, Intermediate Level Candle Making and Advanced Level Candle Making. There is also a selection of videos that focus on special techniques like layered colors, specialty waxes and more. Customers can re-watch each tutorial video as many times as necessary in order to ensure that they have a complete understanding of each technique. In addition to step-by-step visual instructions, Starla and Lisa's website also offers tips on candle care & maintenance, pairing scents correctly and common mistakes made while making candles so that customers have an extra advantage entering their home candle making journey!
Social Media
Starla and Lisa's Candle Making Site should emphasize the presence of its social media accounts to better connect with customers. This can be done by placing a link to the site's social media profiles prominently on the homepage, ensuring that no matter where customers go, they can easily find a way to follow the latest updates. Additionally, Starla and Lisa could work on a comprehensive branded marketing strategy that includes using relevant hashtags in social posts, running ads and campaigns on different platforms, offering exclusive content for followers or fans of their pages, and creating giveaways and competitions targeted at their most engaged social media users. Posting regularly across all accounts is also important for staying connected with customers. Finally, Starla and Lisa's Candle Making Site should look into partnering up with influencers in their niche. By choosing an Instagram celebrity or YouTube personality with similar values as their brand and who resonates with their target audience, Starla and Lisa's Candle Making Site can boost organic reach effectively.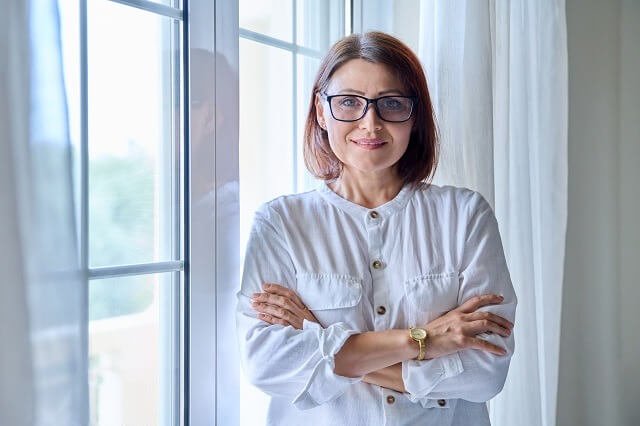 Welcome to my candle making blog! In this blog, I will be sharing my tips and tricks for making candles. I will also be sharing some of my favorite recipes.