Introduction to Candle Making
Candle making dates back to the ancient Egyptians, who used beeswax for their candles. Through the years, candlemaking techniques changed and evolved. Today, candles come in various shapes, sizes, and colors"allowing anyone to create beautiful pieces of art.
Popular candle making trends vary depending on the season. During fall and winter months, many people prefer scented pumpkin or peppermint-scented candles with a festive design. In springtime, floral-scented candles combined with bright colors are popular choices. Summer months are ideal for refreshing scents like watermelon or lemonade in combination with crisp whites, light blues, and turquoises.
In addition to keeping up with seasonal trends, many candle makers opt for unique designs tailored specifically by them. By experimenting with different waxes or wax blends as well as adding dried herbs and essential oils to their creations they will be able to make one-of-a-kind masterpieces that will help stand out among other producers of this craft.
For aspiring candle makers looking to learn more about the craft, there are several options available: take courses at specialised candle making schools; sign up for private lessons from reputable instructors; buy instructional books online; or watch online tutorials available through various DIY channels on YouTube. With all these resources at hand, virtually anyone can start their own little home businesses from the comfort of their homes!
Overview of Different Candle Making Schools and Teachers
Candle making is an art form that has been around for centuries, but it's only recently become popular as a hobby. Many people choose to learn the basics of candle making through classes or workshops offered at local schools and studios. There are a variety of candle making schools and teachers available to choose from, each offering its own unique advantages. When selecting one, it's important to consider factors like cost, reputation, and specialties.
Cost: Some candle making classes and courses offer basic courses for beginner level students for a low cost. These courses may be more suitable for those just starting out who don't want to make a large investment in their project. Others provide more comprehensive instruction that can come at higher prices. It is important to keep in mind that the quality of tuition may vary according to the cost; more expensive classes can often offer better teaching styles and materials compared to cheaper alternatives.
Reputation: Candle making tutors come with varying levels of good reputations based on past student reviews or other sources. Before enrolling in any course, read up on your teacher or school beforehand so you know you are getting reliable instruction with knowledgeable professionals who can help you achieve the best results possible when it comes to producing quality candles.
Specialties: Beyond basic wax pouring techniques and equipment, many instructors will specialise in certain aspects such as natural dyeing methods or decoration techniques like gilding or marbling which can enhance your candles in appealing ways if you are looking for something aesthetically unique. Once again researching instructors beforehand should reveal any areas of expertise they may have so you can decide which ones might be best suited for your project objectives.
Types of Candle Making Schools
Online candle making classes are an ideal way of obtaining the skills and knowledge required to become proficient in the art of candle making. Candles can be made out of wax, gel, or beeswax, and many online courses focus on offering detailed instruction and tips on how to create decorative candles that will make people happy. Many online schools also offer tutorials and printable patterns of candles that students can practice with to gain hands-on experience.
In addition to online courses, there are also specialized in-person candle making schools. These classes involve instructor-led workshops that provide a comprehensive overview of candle making techniques, maintenance and repair methods, as well as various types of decorative candles. Students have access to an instructor who will evaluate their progress and offer feedback and advice on their creations. For those more dedicated to mastering the art of candle making, many schools also offer mentorship programs where experienced professionals come in and teach budding candle makers more advanced skills. With an in-person school, students get a much deeper level of engagement with their work than is typically possible with an online course.
Benefits of Attending Candle Making Schools
Learning how to make candles can be a fun and rewarding experience, especially if one chooses the right course content and learning environment. Candle making schools allow students to explore various techniques and styles of candle crafting, giving them the opportunity to become an expert in their own style of candle making. Schools that offer candle making classes often provide an excellent instructor-to-student ratio, giving each student individualized attention. From beginner through advanced levels, these classes are designed to suit all skill levels and teach the latest methods in wax blending, scenting and coloring.
Students can also consider taking additional courses focused on specific types of candle making. For instance, they may opt for courses focusing on environmentally friendly practices such as soy candles or renewable energy sources like beeswax candles. And beyond simply crafting beautiful candles, students also learn valuable marketing strategies; for example, how to create product lines for different occasions such as weddings or holidays. Attending skilled teachers in a local candle making school also offers engaging interactive experiences"allowing students to ask questions, interact with others who share similar interests and develop ties within their new found craft community. Last but not least, participating in a well-structured class setting gives budding artisans the resources and tools needed to start selling their creations at trade shows or online stores faster than going it alone"propelling many into successful moonlighting businesses!
Finding the Right Candle Making Teacher
When it comes to finding the right teacher for candle making, there are several important factors to consider. First of all, it is essential to determine the qualifications and teaching style of the individual you are considering. Professional candle makers usually have years of experience in their field and excellent knowledge about the processes and techniques involved in creating various styles of candles. Additionally, most professional teachers should possess a formal education in this area as well as having expertise in managing instructional classes that involve multiple skill sets.
It is also important to take into account the type of materials used by your prospective instructor. Many known instructors have their own specialized molds, waxes, wicks, scents, decorative accessories and other supplies that can help students understand certain techniques easier. Noting whether or not these items are provided in advance or if they need to be purchased separately is key in understanding what information they impart clearly and efficiently during each class session.
Finally, observing how a craftsperson conducts their classes will allow you to assess their teaching style more accurately. Understanding their approaches towards learning new skills and honing existing ones is essential for those wishing to achieve a high level of proficiency in candle making. Didactical activities such as simulations or hands-on tasks may be part of class sessions so make sure your instructor has well planned resources that engage each student accordingly; seeing how this develops over time is another factor you should use when deciding which teacher best suits your needs in terms of knowledge and pedagogy.
Tips for Making the Most Out of Your Candle Making Education
1. Research: It's important to gain a thorough understanding of the process and techniques behind candle making before beginning any projects. There are numerous resources available, including classes at local craft stores, online tutorials, books, and forums devoted to candle making.
2. Find a Mentor: Attending candle making classes or finding experienced professionals to mentor you will help guide your craft in the right direction. Knowing which materials, scents, and styles work best when designing different types of candles can help you excel in all areas of your business.
3. Practice: Taking the time to practice the different techniques that you learn is essential for perfecting your skills in candle making. This could include various wick sizes, waxes, and scent combinations for different types of candles such as pillars or votives.
4. Experimentation: Going outside the boundaries by experimenting with different materials such as berry dyes or botanicals in addition to trying out diverse scents can give customers an extra reason to check out your product line. Experimenting with multiple processes such as embedding items inside wax gives a unique twist to each candle piece that you create in conjunction with customer feedback will provide insight on trends happening within the industry and what people may be drawn towards for their own purchases.
5. Test Your Candles: Once you've practiced enough and feel confident creating unique pieces that meet safety standards, it is important to cold-test every single candle before putting up for sale on the market or giving it out as gifts using customer-provided supplies as well as ones purchased from suppliers ensures quality but also variety throughout all of your creations while also keeping a fresh scent profile dependable product reputation among buyers and gifters alike!
Summary
Choosing the right candle making school and teacher can be a difficult process, but if you take into consideration certain factors, the task can be made much easier. The most important things to consider are cost, curriculum, and reputation.
Cost is an important factor in selecting a candle making school or teacher. Make sure you have considered all of your options with respect to pricing and what works best for your budget. You don't want to go over-budget on tuition costs or have additional course fees that weren't disclosed up front. Additionally, it's also worth looking at any financial aid options that may be available in order to reduce your overall cost burden.
It's vital to take the time to research the different curriculums offered by schools or teachers before making a choice. Look through course materials, videos, reviews from past students and determine what type of instruction style best suits your needs and interests. Ultimately, the ideal curriculum should not just be comprehensive but also suitable for learning in your own individual way.
Finally, make sure to review a potential school of teacher's reputation thoroughly – both online and from direct feedback from previous students, if possible – before making a final decision. A strong reputation for providing quality education will often lead to more successful outcomes as graduates of many reputable schools tend to enjoy higher rates of career advancement after graduation than those who attended unknown programs or institutions with weaker reputations.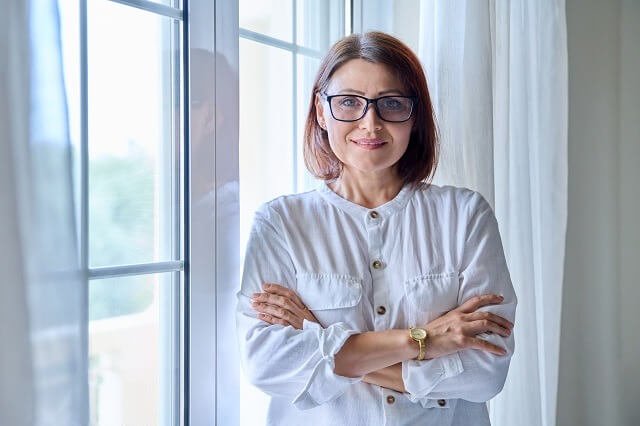 Welcome to my candle making blog! In this blog, I will be sharing my tips and tricks for making candles. I will also be sharing some of my favorite recipes.