Introduction
There are many benefits to working with wholesale candle making suppliers. Wholesale suppliers offer lower prices, greater variety, and access to hard-to-find fragrances, colors and sizes that aren't available to retailers. The relationship you build with your wholesaler can help you create the highest quality candles while remaining competitive in pricing. Additionally, working with a supplier that specializes in candle making supplies can help better equip small businesses so they can succeed in their industry.
Lower Prices: One of the main benefits of working with a wholesale supplier is that they offer lower prices than what is typically found at retail stores or craft shops. This means a business has access to a wide selection of higher-quality materials but pays far less than what it would cost at full retail price. Wholesalers also offer discounts when purchasing large quantities, helping businesses save even more money as their demand for product increases.
Greater Variety: In addition to offering discounted prices on established brands, wholesale candlemaking suppliers often provide additional resources such as sampler kits and bulk orders which allow customers even more variety when selecting products for their store shelves or online shop. Many wholesalers will also be willing customize order sizes so each business can purchase exactly what they need without having excess material on hand going unused.
Access to Hard-to-Find Products: Wholesale suppliers often have rare items or specialty materials not easily obtained from retail sellers due to limited availability or regional shipping restrictions. As an example, customers seeking impossible-to-obtain fragrance oils may be able to locate them through a reputable wholesaler if those oils aren't stocked elsewhere and certain supplies may only be carried by select wholesalers worldwide.
Business Success and Support: Working with an ethical sales representative who understands the needs of your small business helps owners ensure all components needed for production are procured correctly and in a timely manner – every step towards success matters! Additionally, providing detailed instructions on material usage and recommendations for new product designs helps owners stay ahead of trends and increase their profits; ultimately this provides peace of mind for all involved since the feedback offered creates synergy between distributor and customer.
What to Look For When Comparing Candles Suppliers
When comparing candle suppliers, there are some important factors to consider. Quality is one of the most important elements. Research the supplier's reputation and ask for customer references in order to be sure you are buying from a reliable source that offers quality materials.
Cost is another factor to consider when comparing suppliers. While cost should not be the deciding factor, it is important as it pays to shop around for competitive prices. However, bear in mind that quality materials tend to cost more, so don't compromise on quality for the sake of a lower price tag.
It can also be useful to look at a supplier's previous experiences working with other businesses or customers. Ask what kind of orders they have worked on before, how long they have been in business, how quickly order turnaround times are, and if they can customize your order as needed. Having reliable turnaround times will help ensure your products arrive on time and meet both customer requirements and expectations.
Finally, make sure the supplier can provide technical support whenever it is needed. If you are a beginner candle maker then having access to helpful advice when needed can make a huge difference in ensuring success with future orders.
Factors to Consider When Choosing Wholesale Candle Making Suppliers
The quality and selection of wholesale candle making suppliers available to you as a candlemaker can be a major factor in the success of your business. When selecting which ones to use, it's important to consider factors such as pricing, availability of components, customer service, and more. Price is obviously important, but if you find a supplier who offers excellent customer service or has a great selection of products that fit your needs it may be worth the extra effort. It's also advantageous to go with suppliers who have experience in producing candles specifically for the type of market you are targeting. This can ensure better consistency in results and ensure any issues with components or packaging is addressed quickly and effectively. As a general rule of thumb, research multiple wholesale candle making suppliers before settling on one as this will help ensure that you are getting the best value for your money.
Tips for Stretching Your Candle Making Budget
Wholesale candle making suppliers offer a great way to get all the supplies you need to make beautiful, high-quality candles without breaking the bank. Here are a few tips for stretching your budget and getting the most out of your wholesale candlemaking supply purchase:
1. Take advantage of online coupons and sales: Many of today's wholesale candlemaking suppliers advertise their sales and discounts online – keep an eye out for seasonal deals, clearance items, and promotional codes to take advantage of massive savings.
2. Consider purchasing in bulk: Buying in bulk is usually the most cost-effective option when it comes to supplies like wax, wicks, scents, and colorants that won't spoil quickly. Don't forget about taking advantage of free shipping with certain minimum orders.
3. Make use of DIY ingredients: Many items used in wax melts or votives can come from around your home or at local stores at significantly lower prices than pre-made items purchased from a specialty shop or wholesaler. Some great DIY ingredients include dried herbs, essential oils, spices and food coloring for adding color variations to your candles.
4. Reuse what you have: When you're done making one batch of candles, reuse any items that remain such as containers or leftover wax scraps by melting them into new products like tarts or tea lights—you can also mix different fragrances together for unique aromas!
5. Recycle shoeboxes: There's no need to buy new packaging; recycled material from old shoeboxes can work well for gift sets or selling multiple sized candles together in sets for discounted pricing. With just a bit of embellishment like ribbon or bows, these packages will look extra special!
Monitoring Trends in Wholesale Candle Making Suppliers
One of the most important steps in successful candle making is the selection of appropriate suppliers. Many factors come into play when it comes to selecting a reliable wholesale candle making supplier: price competitiveness, stock availability, delivery time and quality assurance. When selecting suppliers, it is important to consider what trends will affect the sourcing process – both locally and globally – and how that could impact your purchase decisions. Monitoring these trends can help you identify potential issues before they become problems.
The need for locally-made products has been steadily increasing due to eco-conscious customers who prefer to shop local businesses with higher standards of sustainability. This has led to more companies choosing local suppliers over international ones, as they have access to fresher materials and can be sure they are not impacting the environment through excessive transportation or packaging costs. Additionally, international wholersale candle making supplies may be subject to stricter government regulations, which necessitates extra caution on the part of buyers.
Given the rise in global trade tensions between countries such as China and the United States, rising shipping costs have also had an impact on small businesses' bottom lines – especially those relying on imported materials from abroad. It is critical for business owners to research possible tariffs imposed by each country when deciding whether it's best to import raw materials or search for alternatives Closer to home—as such decisions can have a significant impact on their budget and supply chain stability.
Lastly, environmental concerns have pushed many manufacturers towards creating sustainable products from recyclable or biodegradable components. Therefore, understanding certifications related to eco-friendly production standards and assuring your suppliers adhere to them should be a crucial part of selecting a supplier for all candle makers looking seeking green practices in general.
Popular Resources for Candle Making Supplies
Wholesale candle making suppliers are an important resource for businesses who manufacture, sell, or resell candles and related products. They provide a wide variety of candle making supplies such as waxes, molds, scents, containers, wicks, and holders. There are many different types of wholesale suppliers available to choose from online or at local craft or hobby stores. A business owner can use these resources to procure the materials needed to create their own customized candles at the best prices possible. With wholesale suppliers it is often possible to purchase any particular product in bulk quantities that might not be available at retail locations. This can significantly reduce costs for businesses who wish to make large-scale production runs of their candle products. Furthermore, some wholesale suppliers offer additional services such as custom packaging and labeling. This can help a business professional stand out in the industry by truly customizing and branding their product line.
Conclusion
There are undeniable benefits to working with wholesale candle making suppliers when you start a business. Through cost savings, quicker ordering and turn-around times, access to the materials you need, and more personalized customer service, having the right wholesale supplier can really set your business up for success. Suppliers can also provide great insights into successful techniques and product development that can help to further expand your business in the future. Before deciding to go with a specific supplier, it is important to do your research and make sure they are trustworthy and will be able to provide reliable supplies or services over the long term. Ultimately, a reliable supplier should enable you to invest more of your time into other aspects of running your business instead of worrying about sourcing supplies each time you need something.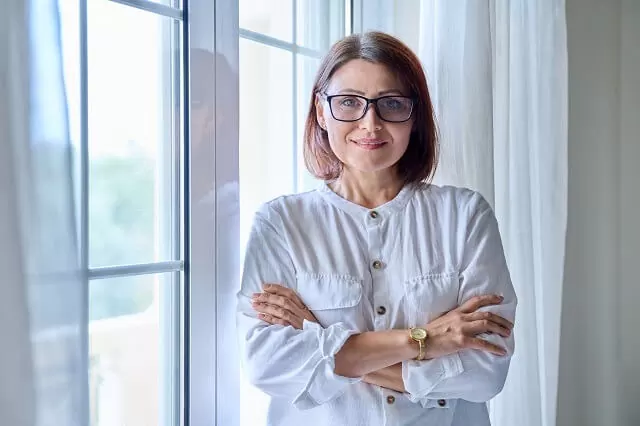 Welcome to my candle making blog! In this blog, I will be sharing my tips and tricks for making candles. I will also be sharing some of my favorite recipes.