Introduction
Yummi's Candle Making Class is an exciting and unique opportunity for all levels of experience. Our experienced instructors will lead you through the necessary steps to create beautiful, personalized candles. We provide the basic supplies needed to make different types of candles from start to finish. You will have the opportunity to select your own scents and colors in order to customize your candle creation. The class hours are designed with one goal in mind: that you come away with a sense of pride due to producing your own custom-crafted and beautifully scented candle.
At Yummi's Candle Making Class, you will be provided with all the tools, ingredients and supplies needed for creating a special candle. These materials include wax, wicks, scent oils, colored dye blocks, pouring containers, silicone molds and more! We also provide access to our library of books and magazines on the subject of candle making where you can find inspiration for further projects. During the class each student has their designated workstation equipped with everything they need for completing their project. Our experienced instructors will guide you step by step through the process giving valuable advice when needed. At the end of class we provide a keepsake box as a way for you to safely store your finished product.
At Yummi's Candle Making Class we believe that everyone should have an enjoyable and self rewarding experience while learning this intricate craft technique. Whether this is your first time making candles or if you're looking for ways to sharpen your skills; our candle making classes guarantee that you will walk away satisfied with something truly unique – a customized candle made entirely by yourself!
Overview of Candle Making Class
The Yummi Candle Making Class is an in-depth look at the different types of candles that can be made. The class begins with a brief overview of the history and background of candle making, followed by a presentation on the various tools used in the craft. Next, students will learn about wicks, types of waxes, and the proper heat control and temperature needed when working with wax. Students will also learn about different types of molds and fragrances available, as well as how to properly combine ingredients for certain scents to create unique home decor items or gifts. Additionally, they will gain valuable troubleshooting skills needed when preparing candles. After taking this class, students should be able to make highly personalized and beautiful candles from scratch. The course culminates with a comprehensive project where participants can use their newfound knowledge to make their own candle creation.
Class Format
The Yummi Candle Making Class provides participants with step-by-step instructions on how to create beautiful, scented candles. During the class, you'll be given a template to work with that outlines each stage of the candle making process. This includes choosing a type of wax, melting it down and pouring it into molds, selecting scents and adding them to the wax, and finally decorating and packaging your candle.
The instructor will demonstrate various techniques and provide helpful tips so that you can make the most out of your materials. You will also be able to experiment with different colour combinations and textures during the workshop. After completing the class, participants will have created their own unique collection of candles that are sure to set any room ablaze with delightful aromas!
Yummi's Candle MakingClass is suitable for everyone from beginners to advanced candle makers as each one is tailored according to the participant's individual needs. Whether you are looking for an exciting new hobby or wanting to give homemade candles as gifts, this class has something for everyone! So don't hesitate – come join us at Yummi's Candle Making Class and let your creativity shine!
Knowledge Gained
The Yummi Candle Making Class will provide a comprehensive overview of the many facets of candle making. Students will learn about different types of wax, the best methods for making candles, safety protocols and various designs. Participants will also be instructed on how to optimize their workspace for the most efficient and professional-looking results. They will practice making different types of candles such as jar candles, pillar candles, container candles, votives and tapers. In addition, students will gain valuable knowledge about scents, wicks and color combinations needed to create visually pleasing and aromatic designs. Additionally, participants will discover tips on how to troubleshoot common problems that can occur when creating candles. At the conclusion of this class, beginner and experienced students alike will have acquired the tools to confidently make their own beeswax or soy wax products with ease.
Instructor
Yummi's candle making class instructs attendees on the basics of candle making, such as how to melt wax, choosing wicks and fragrances, mixing colors, how to fill and pour molds, as well as troubleshooting. Participants will also learn about safety tips for working with hot wax. Additionally, the instructors are knowledgeable in a variety of advanced topics such as embedding special materials into the wax to create custom candles, creating layered candles, and even intricate design techniques. With proper guidance from the experienced and qualified Yummi candle making instructors, students will be able to complete two unique designs that they can take home with them at the end of their class. Participants will also receive a detailed instructional book containing full-color photographs and comprehensive step-by-step instructions for all skill levels allowing them to continue building their skills even after the class has ended.
Equipment & Materials
The Yummi Candle Making class will provide you with all of the necessary supplies and equipment that you need to create your own beautiful, handmade candles. You will be supplied with a variety of soy waxes, fragrances and dyes, along with necessary tools like wicks, thermometers, candle molds and containers for your finished product. Additionally, you will be given some knowledge about how to use these materials before beginning your project. In addition to this basic equipment and materials list, you may want to obtain a few additional items to enhance your candle-making experience such as embellishments (wire wick pins), pot holders, gloves or wax paper. With all of these supplies combined, you should be ready to begin creating your very own custom candles!
Completion of Course
At the end of this course, you will have a comprehensive understanding of candle-making techniques. You will be taught how to make a variety of different scented candles that use natural ingredients like beeswax, essential oils, and soy wax. You will also learn safety measures for handling and working with open flame when melting wax. Additionally, you will gain knowledge on different types of wicks and molds used in creating unique candle shapes as well as numerous decorative methods including adding accessories such as herbs, shells or glitter. Finally, you will be provided with tips on improving the performance and scent throw of your finished candles.
Benefits
Attending Yummi's Candle Making Class is a great way to learn new skills and explore your creativity. In this class, you can find out how to choose the right wax and wick for various candle types, how to mix fragrances properly, and other important steps for candle making. Furthermore, you'll get access to an extensive range of supplies, including different moulds and decorations. You'll be able to experiment with different designs and combinations, thus discovering your own unique style in candle making. By attending Yummi's Candle Making Class, you will gain practical knowledge about this craft that could prove useful for setting up a small business or simply selling creations at craft markets or fairs. In addition to learning new skills, participating in the class can also provide a great social opportunity; making friends with people who share similar interests as yourself!
Conclusion
At Yummi's candle making class, participants have learned a wealth of information that they can use to create beautiful and unique candles. This includes tips on how to select a wax type and fragrance, prepare the wick, melt the wax and color it, as well as shape and mold the final product. They have also learned about various tools for making candles at home, the science behind getting the perfect scent throw from their candles, and basic troubleshooting skills for general candle-making problems. All in all, participants have gained an array of knowledge on how to craft professional-looking candles. With these skills in tow, any budding candle maker has all she needs to get off to a great start.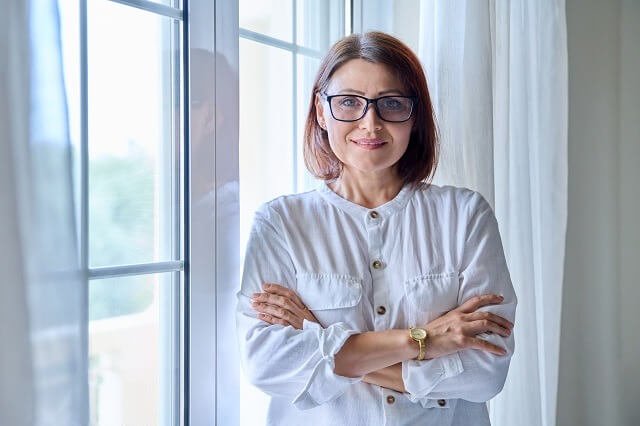 Welcome to my candle making blog! In this blog, I will be sharing my tips and tricks for making candles. I will also be sharing some of my favorite recipes.