Introduction
A Candle Making Workshop Gift is a unique and creative way to show someone you care. It's truly the perfect gift for almost anyone—birthdays, anniversaries, special occasions or just to show appreciation. Giving someone the opportunity to create their own custom candles offers a fun and interactive experience that will be remembered. Candle-making workshops can give an individual a chance to try something new, learn a new skill, experiment with creativity and create beautiful objects to keep or give away as gifts. With the help of an experienced facilitator and all of the necessary materials included, candle making is an enjoyable activity for everyone involved!
Benefits of a Candle Making Workshop for the Giver and Receiver
The gift of a candle making workshop is beneficial for both the giver and receiver. The act of giving this workshop as a present shows thoughtfulness and creativity because it allows the person to create something meaningful. Additionally, it provides the opportunity for quality time together with friends and family members, as creating the candles in an interactive setting can be a bonding activity.
For the receiver, they will be able to learn a new skill and have fun crafting decorative candles that they can use or give away as gifts. Additionally, they'll get to explore different fragrances and wax varieties in order to customize the scent of their candle to suit their individual preferences. When finished, the recipient's home will be filled with beautiful aroma that will promote calmness and relaxation. Moreover, these hand-made candles can become excellent decor pieces for any space in their home or as an eye-catching gift for someone special.
Different Workshop Formats and Where You Can Find Them
Candle-making workshops are all the rage these days, with people finding creative and unique ways to explore their own use of wax and fragrances. There are many different formats for those looking to give a candle-making workshop as a gift to someone special – perfect for occasions like birthdays, anniversaries, baby showers, or even just because.
The most common type of candle-making workshops are "make and take" events. These usually consist of receiving instruction in making one particular type of candle within a defined timeframe. At the end of the session, participants will have produced something they can take home with them. One great aspect about attending these workshops is that participants don't need any prior knowledge or experience; all materials will be provided so they can just come and create! Many communities offer "make and take" candle-making workshops through community centers, craft stores, and sometimes local churches.
Beyond "make and take" events there are other types of workshops as well. These may include extended classes led by experienced artisans who willingly share their specialized knowledge in candle making processes such as dipping, pouring or molding. Participants in this type of workshop often learn about candle chemistry – including what makes some waxes smoke free compared to others – ingredients used for fragrancing candles, types of wicks available on the market today and various methods for coloring waxes with natural dyes or scents. These more involved classes often require a fee but provide phenomenally in-depth level education into how one can perfect the craftsmanship of candle making themselves at home thereafter.. These kindof additional information on Candle Making Workshops can also be found online such as YouTube videos showing step-by-step instructions along with detailed accompanying articles on topics such as making an organic beeswax tealight holder or advanced techniques like how to make scented pillars without using wax melts – great resources if you lean towards more independent learning..
Tips for Choosing the Right Workshop Gift
Candle making workshops make for wonderful and memorable gifts for family and friends. When choosing the right workshop gift, it is important to consider the recipient's individual style, skill level, and preferences. The gift should also be age-appropriate and offer an exciting new challenge.
When selecting the best candle making workshop for your recipient, it is important to first do some research on the various classes that are available. Browsing online or through local listings will allow you to find a variety of workshops catered to different levels of experience. Consider age-appropriate classes that offer hands-on instructions by experienced and knowledgeable instructors in a safe environment. There may also be special discounts or group rates available depending on which type of workshop you purchase.
Additionally, consider giving extra candle supplies along with your gift. Candle making tools such as wicks, molds and starter kits can provide an extra touch when creating homemade gifts with unique scents. If budget allows, consider trying out different fragrances in order to personalize the scent to your recipient's preferences. Finally, be sure you include a note expressing your gratitude and appreciation of their skill!
The Process and Timeline of Making a Candle
When it comes to making a candle, the process and timeline is quite simple! Depending on what type of candle you are wishing to make, the process could vary. However, generally speaking, the process of making a candle involves melting wax into a liquid form, adding fragrance and color if desired, pouring the wax into a mold or container, allowing it to cool and solidify, and then packaging the final product.
The majority of the steps in this process take about 10 minutes when working with small amounts of wax. For larger batch sizes of candles that require more wax or multiple insertions of dye or fragrances for highlighting purposes, this time can be extended. Generally speaking though, one could expect that a typical candle could be made in less than an hour depending on level of detail wanted. After making sure to let the candles fully cool down before taking them out from their molds or containers (which also entails waiting for them to harden to prevent misshapen results), they will now be ready for sale!
When giving someone a "Candle Making Workshop" gift, they can expect these general steps and time frames within their experience. With guidance from an instructor—tutorials both online and offline are available—they will have something beautiful crafted by their own hands at the end!
Additions to the Workshop Gift
1. Personalize the gift with an inscribed name on the candle itself or a tag attached to it.
2. Include a candle-making book for them to expand their knowledge and explore different types of candles.
3. Give a selection of scents, dyes, wicks and other tools so they can experiment with more complex candles of various shapes and sizes.
4. Include a special treat such as a box of chocolates or cookies to enjoy during the workshop session for when taking breaks from all that creativity and with it comes inspiration!
5. Provide some extra supplies like cotton gloves, safety glasses, extra wax containers and possibly more decorative elements such as colorful ribbons, beads or glitter – just in case!
6. Stock up your recipient's work area with items like scrap paper, tissues, sponges and cleaning materials needed while making candles since either they may not have come prepared or exhausted all their material at the end of workshops before heading home!
7. Buy ready-made wooden molds with varied shapes to help them create stunning centerpieces or gift package presents that will bring any room alive!
Unique Ways to Present the Workshop Gift
A candle making workshop gift can be presented in a variety of creative ways.
One option is to include all the items necessary for the workshop in a basket or package. This could include different waxes and scented oils, wicks, jars and other supplies needed to create candles. Additionally, provide instructions on how to make the candles along with basic instructions on candle care.
Another way of presenting the gift is through a voucher for an online course or for an in-person workshop at a store that specializes in candle making. You could also offer to pay for any materials or classes needed for the workshop.
For those who prefer something more tangible, consider creating their own signature candles as a way of giving them something special and unique. Include all the supplies needed such as wax, wicks and scents and then provide instructions on how to create their one-of-a-kind scent blend that they can use to make their very own candles. Make sure you also mention some tips on proper candle care such as wick trimming and avoiding drafts when burning their candles so that they will get years of enjoyment out of them.
How to Find the Perfect Workshop Gift for Your Special Someone
Finding the perfect gift can be a challenge; especially when you're trying to find something that is thoughtful and meaningful. If your special someone is passionate about craftsmanship, you may want to consider giving them a candle making workshop gift. Candle making workshops are becoming increasingly popular as they provide an interactive way to learn a creative and unique skill.
When selecting a candle making workshop gift, you will want to ensure it includes all of the necessary materials for beginners. This could include various waxes, scents, dyes, pouring pots, moulds, wicks, and other equipment needed to produce high-quality candles. Be sure not to forget any specialty supplies; this could include soy cement or beeswax for larger batches and triple-scented oils for an enhanced aroma. Additionally, choose an instruction booklet with detailed instructions and photos so your special someone can easily follow along as they create their own unique creations.
Alongside the necessary materials, select one of several different classes available that would best suit your special someone's interests. Some examples of workshop classes may include beginner workshops such as Basic Candle Making or Container Candle Making courses which teach the basics such as measuring ingredients correctly and formulating recipes created specifically for container candles. Courses can also dive deeper into techniques like Pillar Forming or Fragrance Blending which offer more advanced techniques on how to use essential oil fragrances or uniquely shape your candles.
Surprise your special someone with a candle making workshop gift they will cherish forever! Not only will they have a chance to discover a new skill but also create stunning pieces of artwork from their own hands!
Celebrating the Gift with Others
One great way to celebrate the gift of a candle making workshop is to host a group workshop and invite friends, family and other interested individuals. To get started, decide on the type of candles you would like to make. If you are new to candle making, purchase beginner supplies such as wax, wicks and containers so that each guest can get involved in the process. Once you have the supplies needed for the event, book a venue or find an appropriate space. Choose how many guests will join you at the workshop- it could be as informal as two or three friends, or something more formal with up to 20 or 30 people attending. You may even choose to offer light snacks and drinks at your gathering. Take the time to introduce everyone and explain the basics of candle making before handing out materials and beginning with demonstrations from experienced makers. Throughout the crafting session allow ample time for conversations between participants and encourage experimentation with different sizes, scents, molds, dyes etc. Start wrapping up about half an hour prior to end time for cleaning up and packaging candles ready for take home gifts!
Wrapping Up
Making a candle is a great way to show your appreciation and skill. Giving a unique, handmade gift like a candle sets the tone for a special occasion. In order to give the best candle making workshop gift possible, there are several tips and takeaways that you should keep in mind.
First, it is important to research materials and techniques before attending the workshop. Researching ahead of time will make the workshop easier to follow and ensure that attendees get the most out of their experience. Additionally, be sure to purchase quality wax, wick, and other supplies for making candles prior to attending the workshop. It is important to note that different waxes work better with various shapes and sizes of pouring vessels, so finding the right containers is essential for successful candle creation.
Another key takeaway from attending a candle making workshop is understanding which techniques will create aesthetically pleasing candles. For example, learning how to properly fill containers with hot wax is important because an even distribution of liquid wax will help create uniform burns with even flickering when lit. Also learning how to mix scents with fragrances in order to achieve desired results could also add an element of personalizationto any gifted candle product. Finally, whether learning simple pour methods or more complex designs, having patience is critical when creating a custom gift as mistakes can occur if rushed or overly eager during production stages.
After all takeaways have been practiced and learned, personalize your handmade gifts by adding some thoughtful touches such as unique tags or labels with recipient's name or event details printed on them. These personalized touches can really set your gifts apart from mass-produced ones that are easily purchased in stores – showing that it was made especially for them! Don't forget about presentation as well; wrap your creations in beautiful tissue paper or curate unique packaging options like lovely boxes or bags for further embellishment before delivery or pickup!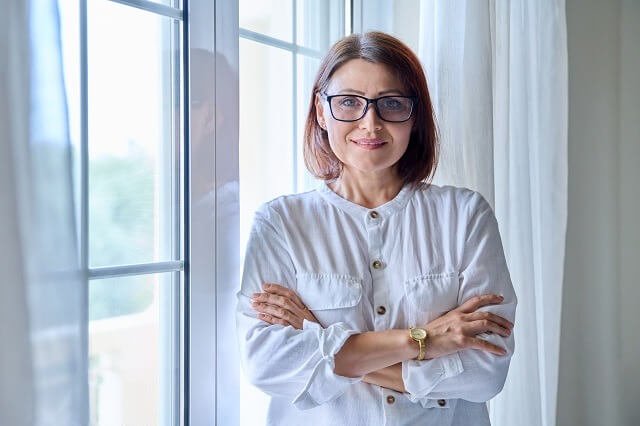 Welcome to my candle making blog! In this blog, I will be sharing my tips and tricks for making candles. I will also be sharing some of my favorite recipes.