Introduction
Wall-hanging candle holders, also called sconces, have been used as decorative objects since the Renaissance period. In homes throughout Europe, they were often found mounted to walls, as well as being suspended from ceilings or doorways. Their function ranged from providing decorative illumination to performing religious ceremonies. This skill of making flower arrangements in wall-hanging candle holders has survived through the centuries and is still appreciated today. Learning how to arrange flowers into these beautiful holders will add grace and elegance to any home or occasion. Furthermore, it allows a chance for creativity since the possibilities of flower combinations is endless!
Tools Needed
When making flower arrangements in wall hanging candle holders, there are various types of flowers and holders to choose from. Depending on the style you wish to create, some possibilities include roses, lilies, tulips, gerbera daisies, and other popular flowers. For a more naturalistic look, foliage such as greenery can make a beautiful arrangement. Additionally, some people prefer wildflowers for a homey and bohemian look. No matter which flowers you ultimately choose for your centerpiece, it is important to make sure that it fits into the overall décor or theme of the room.
When choosing the right candle holder for your flower arrangement it is also important to consider the design and size that will complement the space. Some options include metal wall mounted sconces to glass or ceramic terrarium designs in hues such as copper, white and black. Additionally framed holders made from wood could be very elegant depending on the occasion or mood you wish to achieve with your arrangement. Besides finding something visually pleasing there should also be enough room to place multiple stems so that your flowers have plenty of breathing room and space to show off their beauty!
Design Tips
Creating flower arrangements in wall hanging candle holders can be an exciting and unique way to brighten up a room. To begin, choose a variety of flowers in colors and sizes that complement each other. Begin by filling the bottom of the holder with greenery, such as ferns or other lush foliage. Start layering the flowers on top, working from light colors to darker colors and larger blossoms to smaller ones. Try staggering the placement of flowers to give it more texture and interest. Try adding an edible element by including herbs like rosemary or small fruits like blueberries amongst the blooms for a creative touch.
The following diagram illustrates some design ideas when creating wall hanging candle holders filled with flower arrangements:
[Diagram of Flower Arrangement]
Creating the Arrangement
When creating a flower arrangement in a wall hanging candle holder, it is important to consider the size of the flowers and determine how much volume you need to create the desired effect. Choose blooms that will cascade well without overwhelming the holder. To create various heights, pair larger and fuller blooms with smaller ones. Use dark green foliage to fill in between the blooms and soften any harsh edges. Think about which colors will stand out when viewed together, such as deep pink roses paired with pale green hydrangeas or bright yellow daisies against navy blue bells of Ireland. Use an odd number of flowers for visual interest, such as five burgundy ranunculus combined with light pink larkspur. To complete your beautiful wall-hanging design, tie off a single blossom as a finishing touch.
Finishing Touches
One idea for adding personal touches to the arrangement is to include items that have special meaning. This can be as simple as including a ribbon or fabric scrap with colors that bring a sense of nostalgia, or perhaps adding a figurine from a family vacation destination. It can also be something as sentimental as adding dried flowers from bouquets received during special occasions, or it can even be a feather, twig, shell, or stone found while outdoors that represent the beauty of nature. Once these special elements are in place, consider playing around with the colors and shapes of the items within the wall hanging candle holder. For example, tall slender stems like larkspur look elegant when contrasted against fluffy billowy blooms like hydrangeas. Adding accessories such as votives or bird cages further enhances the uniqueness of the arrangement.
Safety Tips
It is important to practice the utmost caution when managing a wall-hanging candle holder with lit candles. Before placing any flowers or foliage into the holder, make sure that all safety precautions are taken. For example, never hang candles near anything flammable, keep away from direct sunlight, secure the wall hanger in a stable location and away from children; avoid loose fabrics like curtains or tablecloths. Candles should always be placed in fire-resistant holders and extinguished after each use. Dispose of used candles safely in an appropriate container. After the flower arrangement is complete, avoid placing additional items near or on top the candle holders as this may increase the risk of fire and burning accidents. Lastly, make sure to keep the flame size moderate so that it will not become too big for its container.
Conclusion
Making flower arrangements in wall-hanging candle holders is a creative and unique way to display your favorite blooms. To create an eye-catching arrangement, start by selecting a container. Consider the size of the room and the overall look you're trying to achieve when choosing one. Then place wire stands in each of the open sections of the holder and add your chosen clippings. You can use various sizes and colors of flowers or plants to create a dynamic mix. Finally, fill the bottom with water, cup cakes or stones to help keep the arrangement in place while preserving the life of the blooms. With a little experimentation, you can create stunning flower arrangements to beautify any room!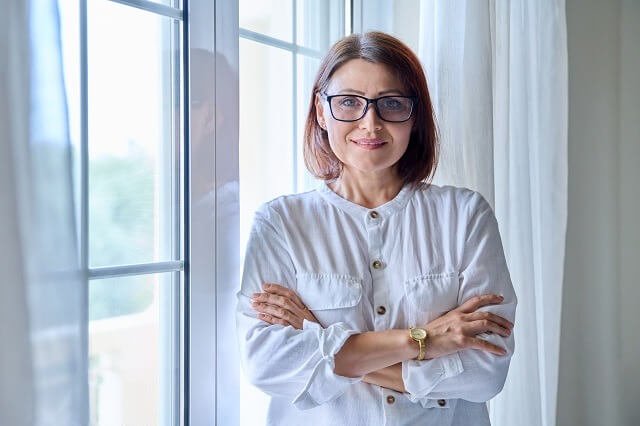 Welcome to my candle making blog! In this blog, I will be sharing my tips and tricks for making candles. I will also be sharing some of my favorite recipes.